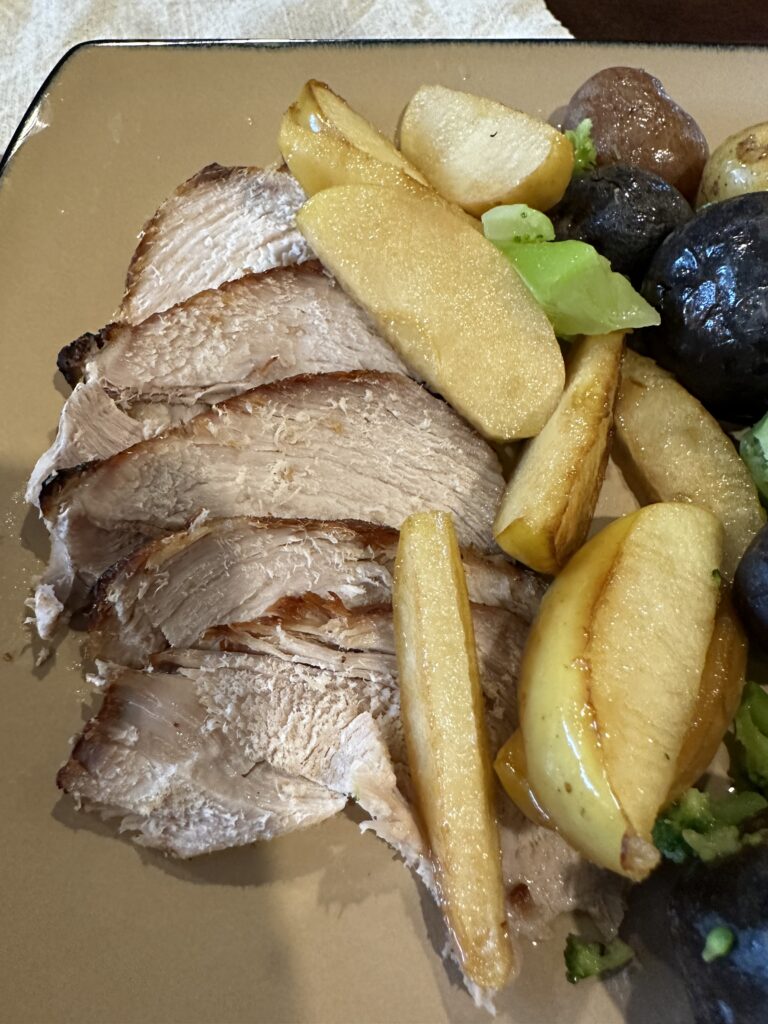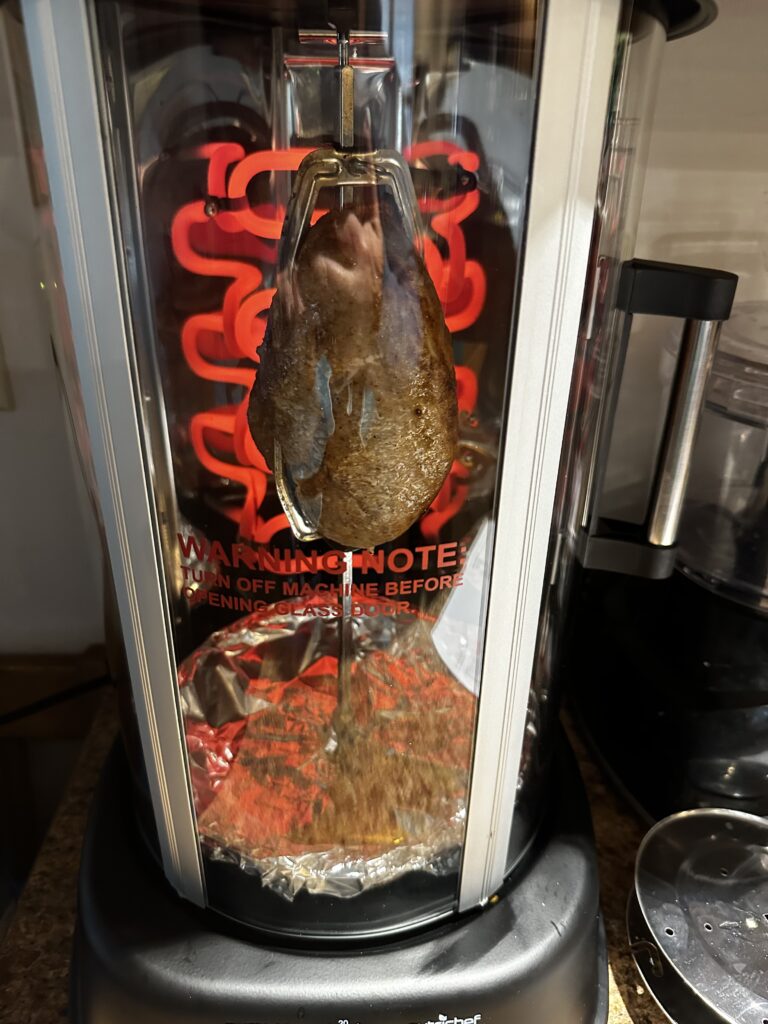 I just got a new kitchen gadget. We tend to buy a lot of rotisserie chickens. A wise investment seemed to be an electric table top rotisserie and make my own roast chickens.
I didn't have a whole chicken on hand today so I tried a small pork roast. It tasted great but I think I'd reduce the cooking time on smaller roast. 50 minutes should be about right. To prepare the roast for cooking, I patted it dry with a paper towel, coated it with extra virgin olive oil and rubbed it with cherry cola bbq seasoning. Place the roast according to rotisserie directions in the cooker.
While roast is cooking , slice two crisp apples into 8-10 small slices. In a sauté pan melt 2 tablespoons but and add apple slices. Cook on medium heat until desired tenderness is achieved. Season with fresh ground sea salt.
Note: After apples begin to brown, add a bit of water to the pan, cover and simmer on low.
Once roast is cooked slice it into very thin slices. Serve topped with hot apples. Yum!

Note: I have a small electric meat slicer. With the slicer I can adjust the thickness of the slices. Works great!