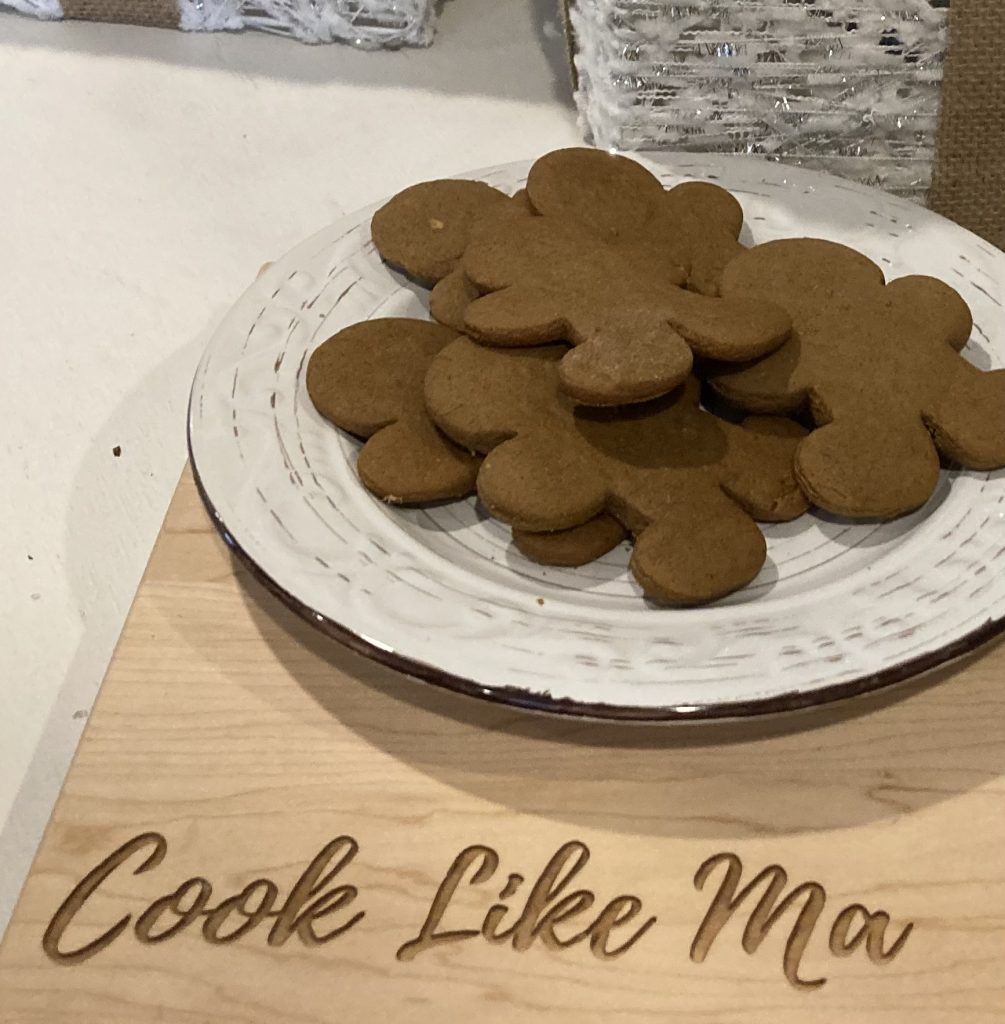 Gingerbread People are a treat and decorating them with my grandchildren is a treasured holiday tradition. This is a simple recipe that can be made ahead of time and freezes well. Then when it's time for holiday time with the kids they're ready to decorate.
Here's what you need.
6 tablespoons butter, softened
3/4 cup packed dark brown sugar
1/2 cup molasses
1 large egg, room temperature
2 teaspoons vanilla extract
1 teaspoon grated lemon zest
1 teaspoon orange zest (optional)
3 cups all-purpose flour
3 teaspoons fresh ground ginger
1-1/2 teaspoons baking powder
1-1/4 teaspoons ground cinnamon
3/4 teaspoon baking soda
1/4 teaspoon salt
Beat butter and brown sugar together until fluffy. Slowly beat in egg, molasses, zest and vanilla.
In a separate bowl fold together flour and spices.
With beater on low slowly add the four mixture to the butter/sugar and molasses and blend well.
Remove dough from mixing bowl and separate into two portions. Wrap each portion in plastic wrap and refrigerate over night.
Keep dough refrigerated until ready to roll. On a lightly floured surface roll dough to 1/4 " and cut with gingerbread person cutter.
Back on a cookie sheet in a pre-heated 350 degree oven for 6-8 minutes.
Cool on a wire rack. I sealed the cookies in a seal a meal bag and stored in the freezer.
NOTE:
Just seal the bags DON'T vacuum seal the bags.