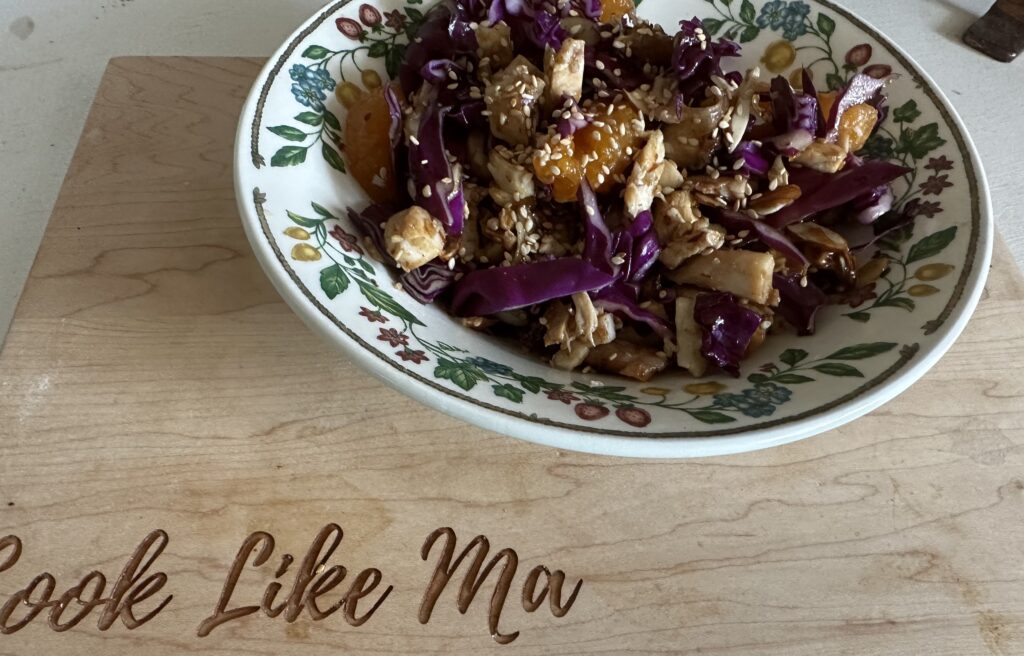 No measurement needed for salad. Use as much or as little of ingredients as you like .
Ingredients
Chopped cooked chicken
Chopped red cabbage
Real butter
Sliced raw almonds
Sesame seeds
Canned mandarin oranges drained
Hoisin Sauce
Melt butter in skillet. Sauté almonds, sesame seeds and chicken in butter. Drizzle with hoisin sauce and mix well. Set aside.
In a large bowl mix cabbage, oranges and chicken mixture.
Dress with ginger dressing and top with additional sesame seeds.
Dressing
2 tablespoons grated fresh ginger
1 small garlic clove, minced (about 1/2 teaspoon)
2 tablespoons reduced-sodium soy sauce
1/4 cup rice vinegar
1/3 cup olive oil
1/3 cup brown sugar
Mix together all ingredients. Blend well.