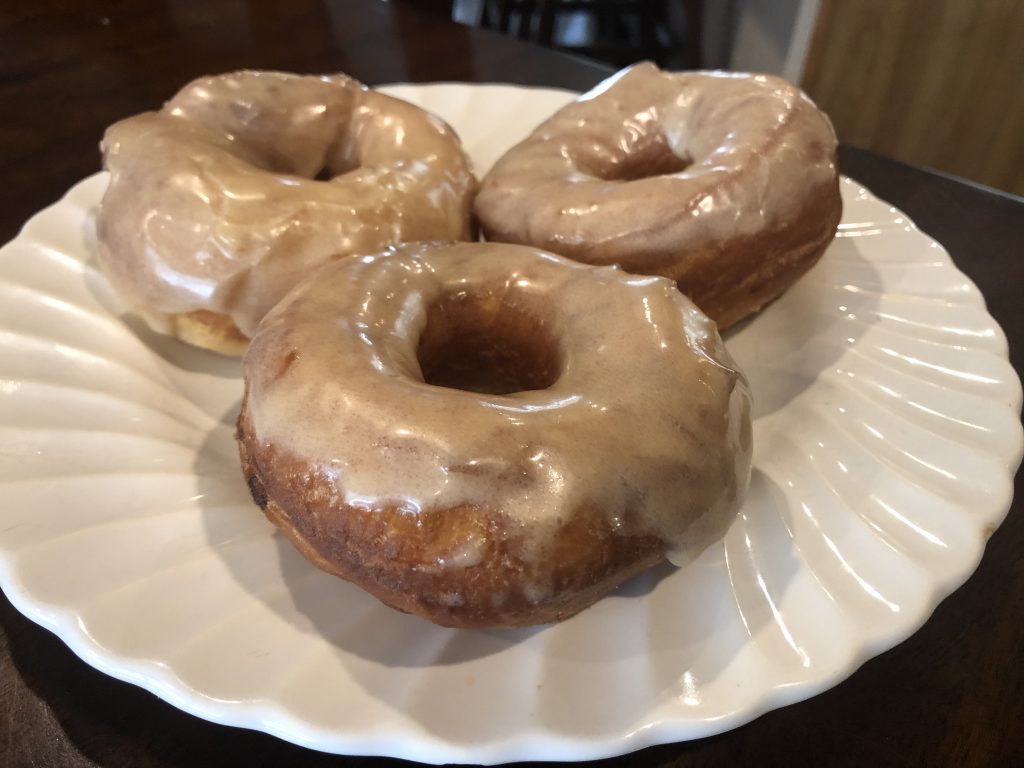 Recently a reader asked for a good recipe for Spudnut Donuts. I had never made them before so I had to do some research.
When I found out she was asking for help so that she could make them for one of my favorite cousins; Deanne, I dove in and came up with what I think is an excellent spudnut.
Boil a medium size russet potato until tender. Remove from water and hold under cold running water and slide off the skin. Put the potato in a bowl and mash well using a potato masher. Set aside.
Use a candy thermometer to test heat of milk. Heat milk to scalding (181 degrees). Remove from heat and cool to lukewarm (120 degrees).
Dissolve 1 package of yeast in the warm milk.
For mixing I used a counter top stand mixer with a flat beater. I use a KitchenAid, but there are a variety of brands.
Pour the milk and yeast into the stand mixer bowl. Add 1/4 cup sugar, 1/2 cup Crisco shortening, 1/2 cup mashed potato, and 1 egg. Mix on low speed. Start adding flour 1 cup at a time until you have a soft dough (about 6 cups). Remove bowl from mixer stand . Stir down with a wooden paddle. Cover the bowl with plastic wrap and let rise until doubled. This will take about 1 1/2 hours.
When doubled, punch down the dough and transfer it to a floured surface. Roll out to about 1/2 inch thickness. Cut out with a donut cutter.
Heat canola oil in an electric fryer to 350 degrees. No less than 330 degrees and no more than 360 degrees.
One by one fry the donuts and the holes until golden brown on both sides. Transfer to a tray lined with paper towel.
GLAZE:
In a medium bowl mix 1 cup powdered sugar, 1/2 cup packed brown sugar and 1/4 cup soft real butter. Measure 1/3 cup cold milk and add a little at a time to the sugars and the butter while mixing with an electric hand beater. Mix in a tablespoon of maple syrup. Blend until smooth. *You probably won't need the full 1/3 cup of milk. Just add enough to achieve the consistency you want for a glaze.
Dip the cooked donuts and holes one by one in the glaze. Set on waxed paper to cool allowing glaze to set.
TIPS:
The maple glaze is optional. You can roll the donuts in granulated or powdered sugar, cinnamon and sugar or top with any other flavor glaze.
I used a 4 inch donut cutter and made 1 dozen donuts. The recipe could easily yield more with a smaller cutter.
I found on Amazon this great biscuit/donut cutter set.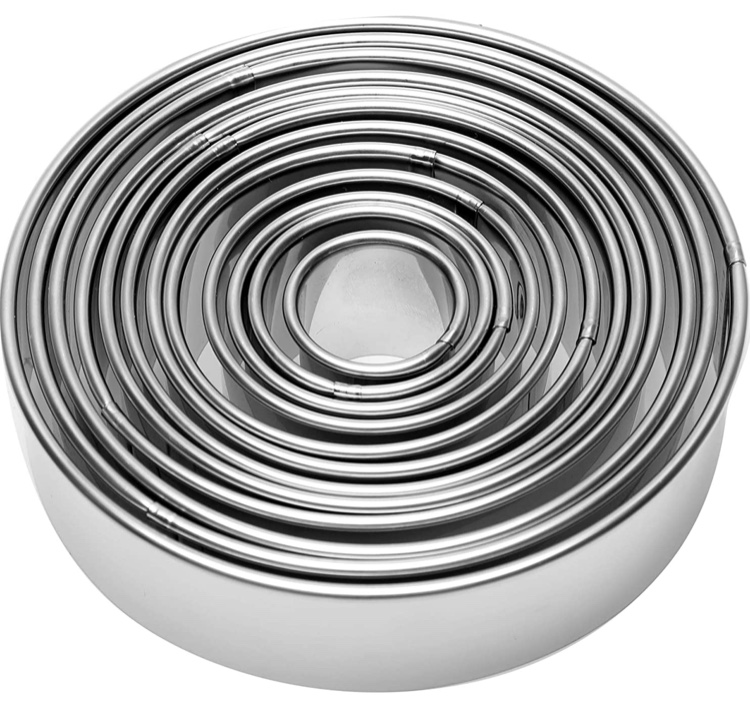 BIGGEST TIP:
Don't get in a hurry. Making sure the temperature of the milk is exact and giving the dough ample time to rise is crucial.