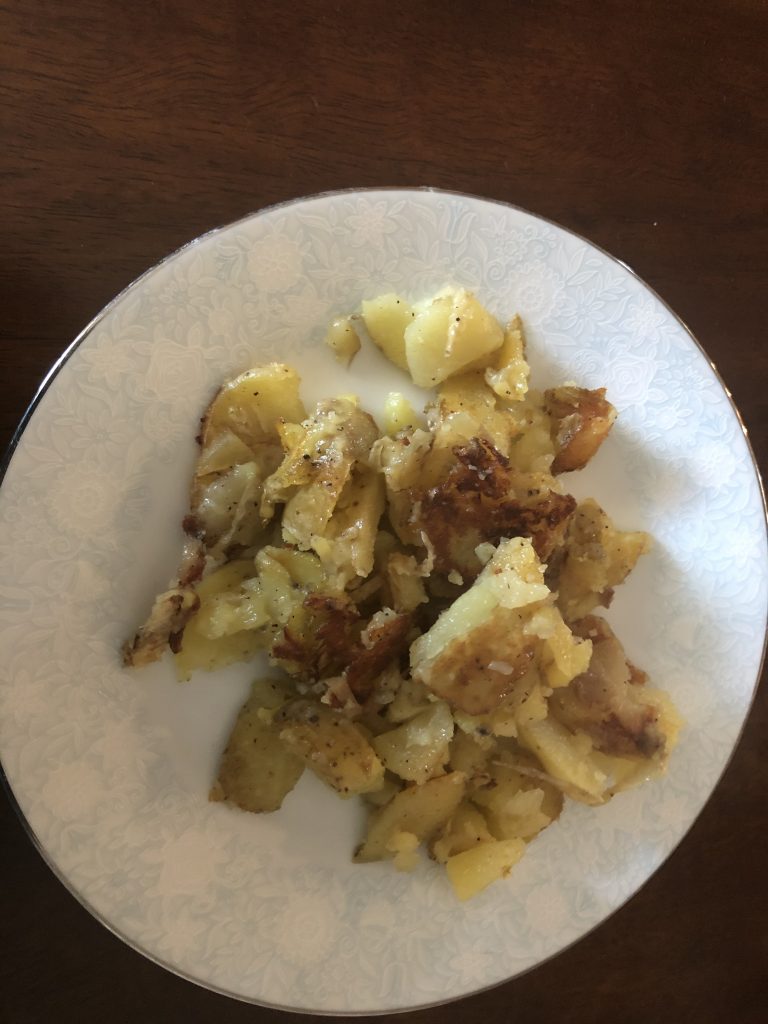 Use your favorite type of potato. I usually use Russets, reds or golds.
Leave a little bit of the skin on the russets or reds. You can leave all the skin on the golds.
Slice the potatoes in somewhat thin slices, but not paper thin.
Heat vegetable oil in a large skillet. When hot, add the potatoes and generously salt and pepper them. Turn them to coat with oil. Cover the skillet and reduce the heat to medium high.
Check them and turn them until they become somewhat browned and tender.
At this point you can take your Metal spatula and start cutting the slices in half to make smaller pieces.
Cover and reduce heat to low. Cook until tinder.
You'll need :
About 4 medium size potatoes (more if using the golds)
1/4 cup oil
Salt and pepper
Large covered skillet or cast iron skillet (I like a large Lodge brand cast iron skillet or a deep large and deep copper bottom skillet.)
Small medal spatula
Tip: If it looks like there is an excess of oil you can soak it up with rolled paper towel. Tip the pan to pool oil to the side. Roll up 3 or 4 paper towels and place in skillet to soak up the oil. Carefully remove towels.
Option: You can also add chopped onion to the potatoes