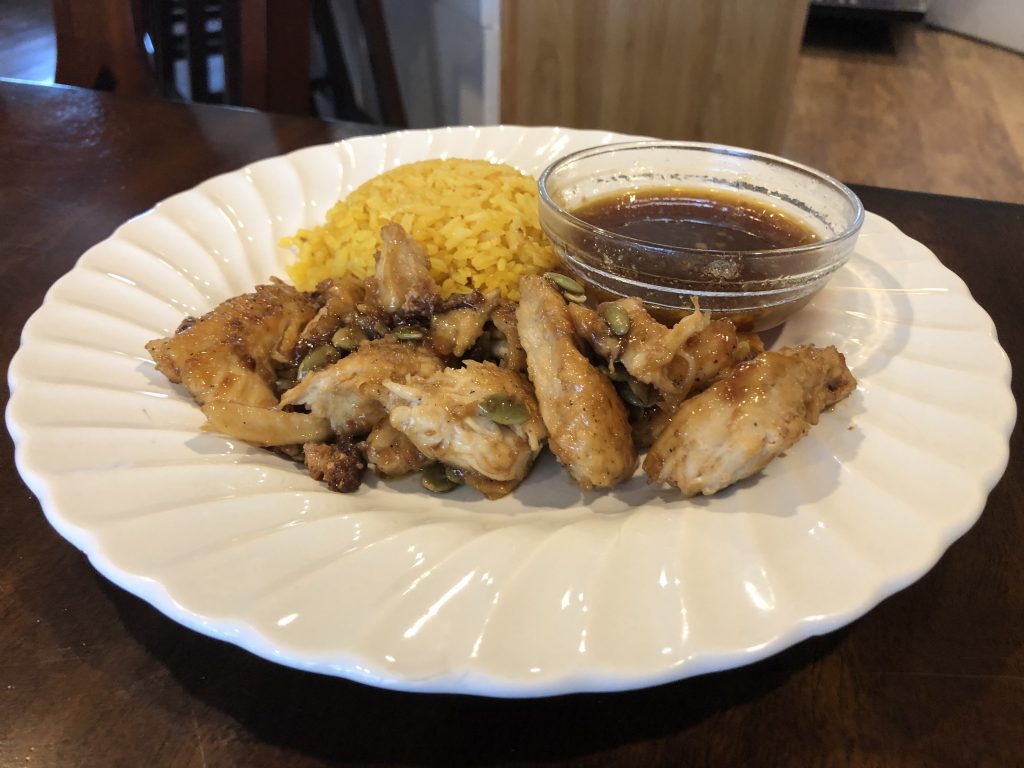 I like to experiment with different flavors and combinations. So now and again Ma's Kitchen becomes a taste kitchen. Some of my best recipes have been by accident and others a product of my own imagination. Here is one I put together yesterday. It passed the Tom taste test for dinner so, here ya go.
In a small sauce pan combine 1 cup fresh orange juice, 1/2 cup local honey, 3 tablespoons *coconut liquid aminos, 1 teaspoon chopped garlic, a dash of red pepper and 1/8 teaspoon ground ginger.
Bring sauce to a light boil and turn heat to low. Simmer the sauce on low while you prepare your chicken.
Place 2 boneless, skinless chicken breasts on a solid cutting board. Using the ridged tenderizing side of a meat mallet, pound the breasts out flat and about 1/2 as thick as they were originally. Using a flour shaker sprinkle the breasts on both sides with flour and then season with salt and pepper.
In a large cast-iron skillet heat 1 tablespoon of real butter and 1 tablespoon of olive oil.When the butter and the oil are hot and kind of bubbly add the chicken and sear on both sides. Reduce heat to medium high and cook about 4-5 minutes on each side until golden. Remove the chicken from the pan and slice it into small pieces.Return the chicken pieces to the cast-iron skillet and stir fry making sure to get the chicken cooked through.
Once the chicken is thoroughly cooked, take 1/3 cup of the sauce and pour it into the pan with the chicken. Stir together coating the chicken and scraping the bottom of the skillet. Garnish with roasted pepitas or sesame seeds.
Serve with saffron rice and a dipping bowl of the sauce.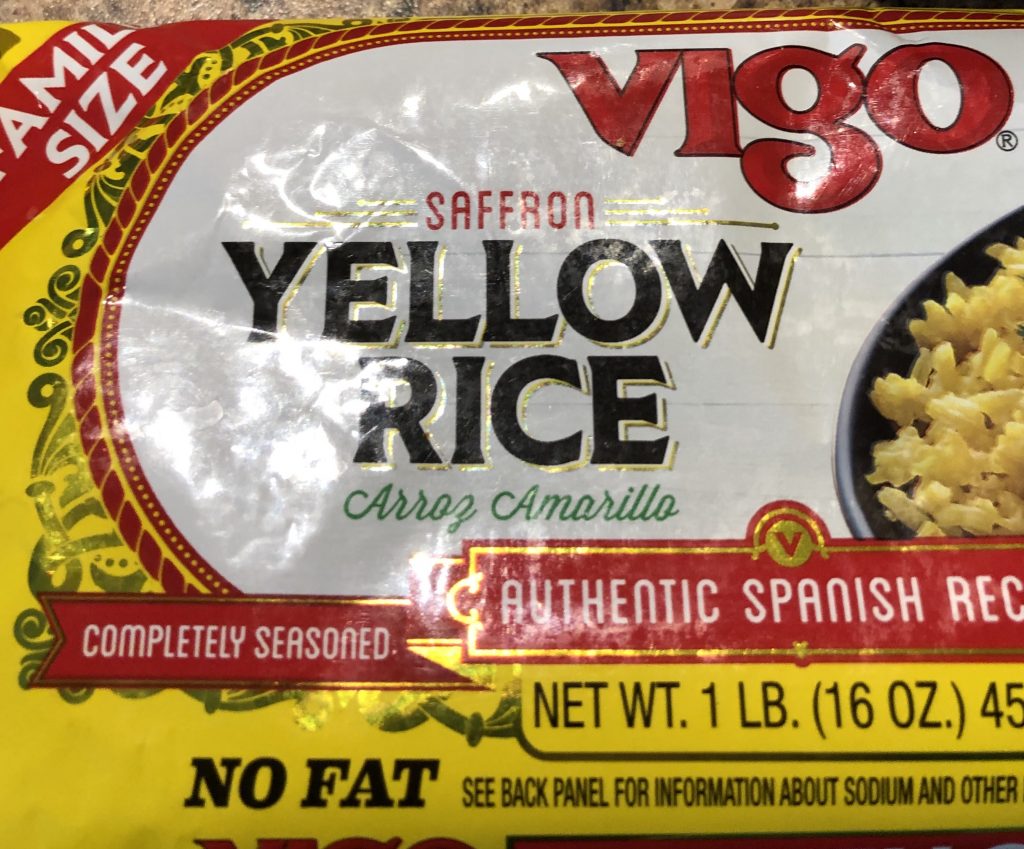 This a really good tasting saffron rice. It's flavor compliments the chicken dish.
Tips:
If you like a little spicier sauce add a little Sriracha Hot Chili Sauce. It's best to taste test when you add the Sriracha a tiny bit at a time. It's pretty spicy.
I buy the family size bag of rice and prepare the entire bag. When it's cooled I package 2 cup portions and seal with my seal a meal. Freeze the rice packets and they'll be ready for quick re-heat in the microwave.

*Coconut Liquid Aminos is a great soy sauce substitute. It has considerably less sodium. It doesn't taste like coconut but I prefer it instead of plain aminos liquid. It has a milder taste.