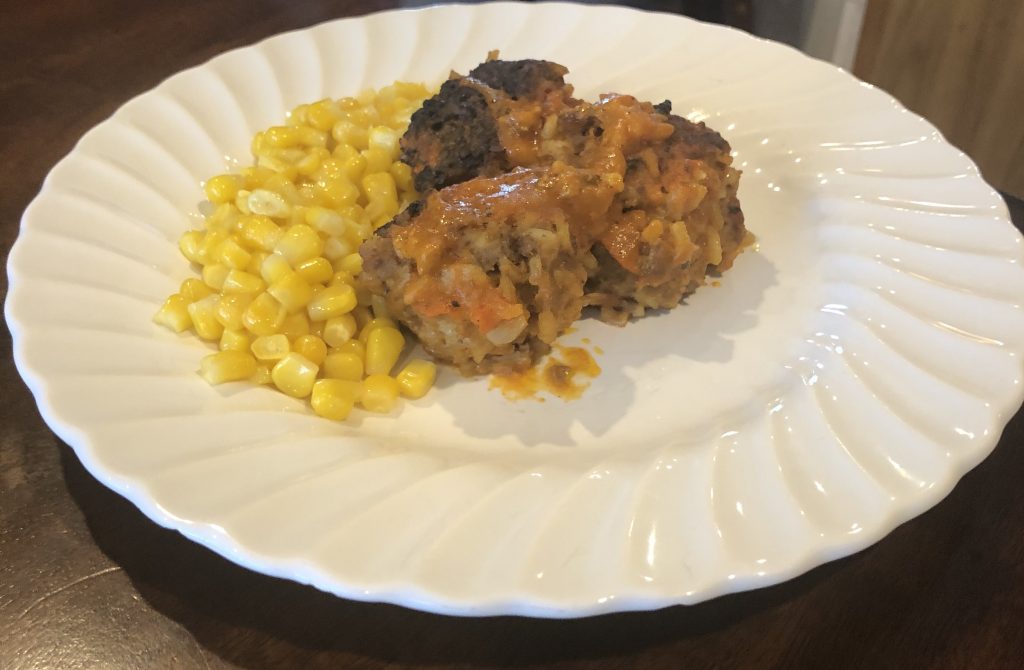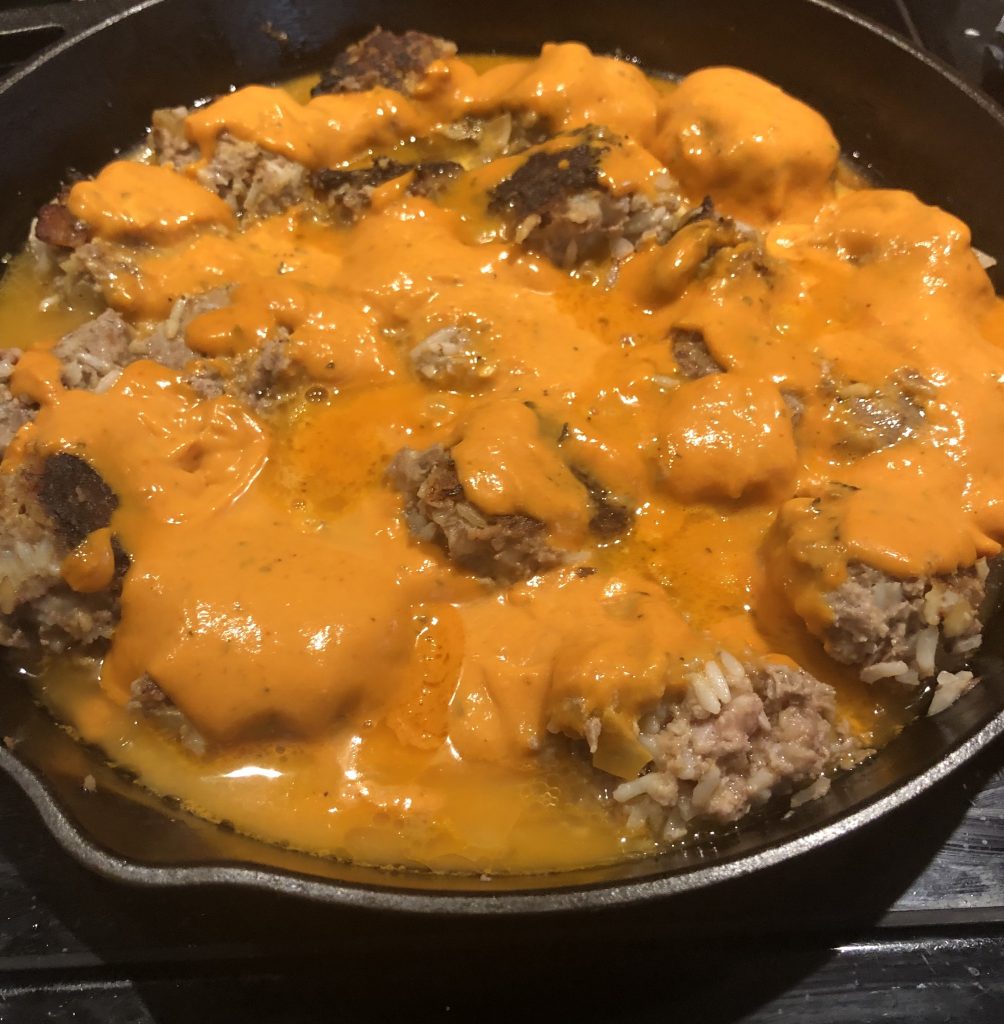 My mother Bonnie Bowden often made Porcupine Meatballs. I remember when Mother and the Grandmothers and Aunties first heard about this dish they thought the name was pretty funny. They always assured everyone that it wasn't really porcupine.
I was just 18 when I married my late husband David. I wanted to show him what a good cook I could be, so I decided to make Mother's Meatballs.
I mixed them up like she did, using hamburger and uncooked rice. After I cooked them In the oven I was surprised that I had a hamburger ball with a lot of crunchy rice.
What I forgot was that Mother always prepared them in a pressure cooker – thus cooking the rice.
I do this dish differently these days. I mix in a large bowl 1 pound of lean ground beef, 1 cup of cooked white rice (cooled), 1/2 cup finely chopped white onion, 2 teaspoons chopped garlic, 1/2 cup milk, 1/2 cup bread or cracker crumbs, 1 egg (whisked), 1 tablespoon Worcestershire Sauce and 2 teaspoons spicy sea salt. Mix well, using your hands to incorporate all ingredients.
Using damp hands to avoid sticking, shape the meat mixture into approximately 2 inch meatballs and set aside on a tray. Heat about 2 tablespoons of olive oil in a large cast iron skillet. When oil is hot, start browning the meatballs, carefully turning each meatball to brown on both sides. Turn the heat down to medium high while browning.
Remove skillet from heat. Pour over the meat 2 cups of tomato sauce or tomato soup seasoned with a little more spicy sea salt. Lightly cover the skillet with tin foil and place in a pre-heated 350 degree oven for 30 minutes. Uncover and return to oven for an additional 25 minutes allowing the sauce to cook down and thicken.
TIPS:
I use 1 cooking pouch of 10 minute white rice. It cooks perfect and it can cool in the cooking pouch. 1 pouch contains 1 cup cooked rice.
If you like a spicier meatball, add a little Cayenne pepper to the meat as well as to the sauce.
I served the meatballs with sweet corn as a side. My daughter used Brussel sprouts as a side. They both complimented the flavor of the meatballs.
Spicy Sea Salt I use is by A.Vogel and can be found on Amazon.
When cooking in cast iron remember a few simple steps to properly clean the pan. First remove as much of the left behind food as possible. Add water to the pan and bring it to a boil on the stove. Turn off the heat and use a long handle scrub brush to clean the pan. Discard the water and finish cleaning by wiping it out with a paper towel. Place the skillet onto a warm stove top to dry and then re-season the skillet by using a paper towel to rub a little shortening into the pan.
NEVER use use soap on cast iron.