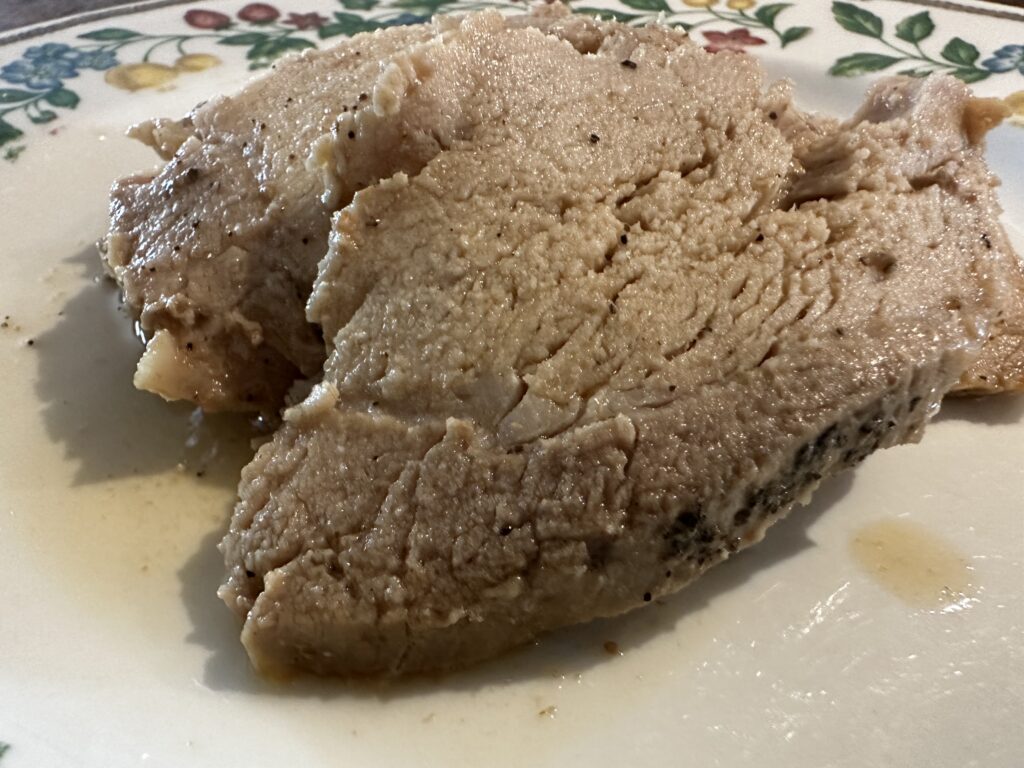 This pork roast is juicy and tender. So simple to make.
Heres what you'll need.
One small pork roast
Coarse black pepper
1 cup chicken broth
1/4 cup Hoisin Sauce
Place roast in a small crockpot. Whisk broth an Hoisin sauce together and pour over roast. Top roast liberally with pepper.
Cook on high in sealed crockpot for about 4 hours or until very tender.
Slice meat in thin slices and return to broth to heat though.
Serve with broth for dipping.