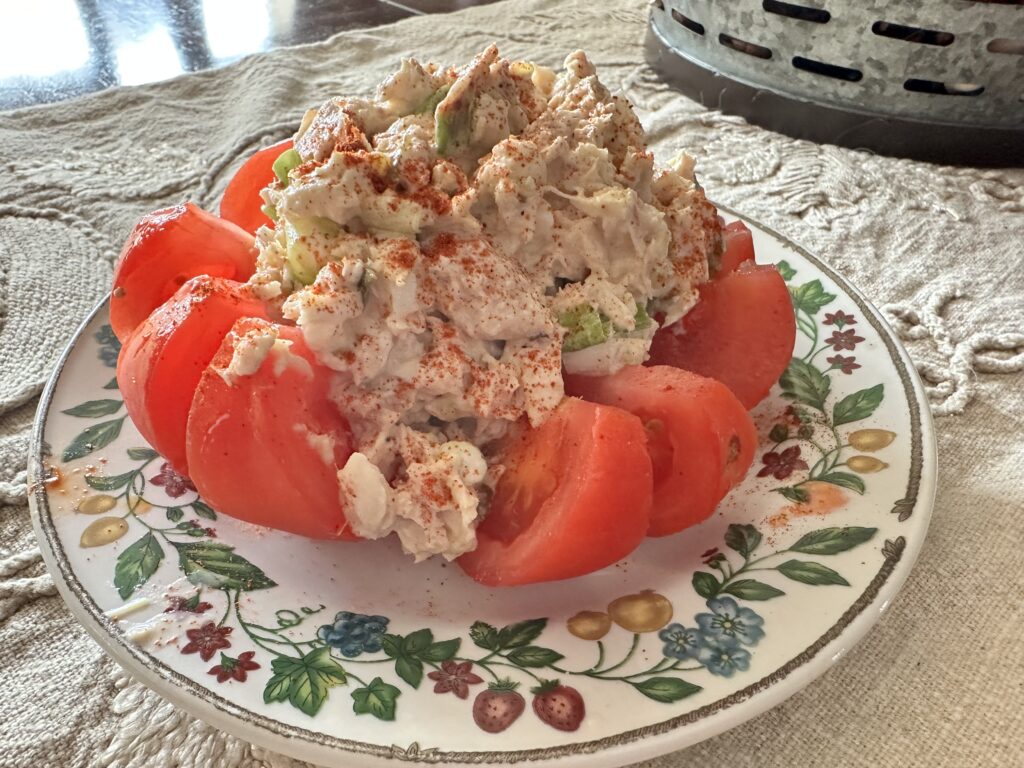 With those fresh tomatoes coming off the vines it's time to indulge in some of our favorite summer salads.
Pick large ripe and firm tomatoes (4). Slice into eighths but leave connected at the base. Remove the center.
Filling:
2 hard cooks eggs chopped
1 large can water packed tuna drained and rinsed
1/4 cup chopped green onion
2-3 tablespoons sweet pickle relish
Enough real mayonnaise to bind together
Fresh ground sea salt and coarse ground black pepper to taste.
Smokey paprika for garnishing
Prepare tomato for stuffing. Sprinkle with salt.
Mix together all filling ingredients. Spoon filling into tomatoes. Garnish top with paprika. Chill completely. Serve cold.
Serves 4.