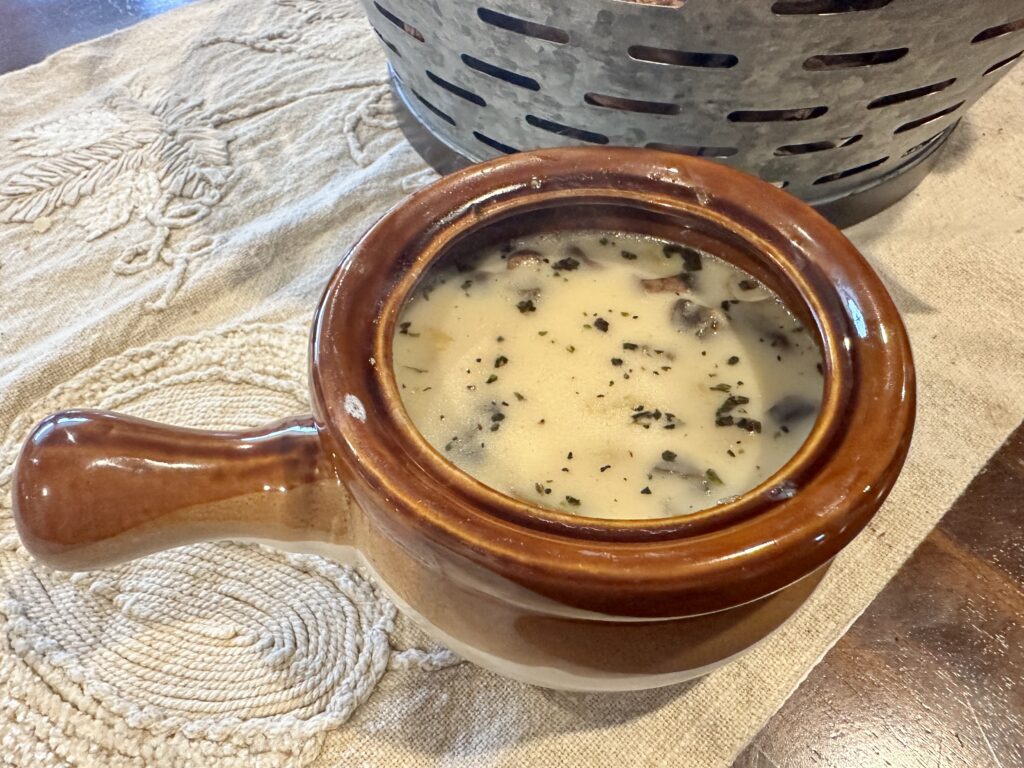 Chop desired amounts of:
Roasted chicken breasts
Green onions
Crimini mushrooms
Sweet peppers
Green tomatoes
Red potatoes (skin on)
Cover with water and cook on medium high heat until vegetables are tender. Add kernels from one corncob.
Add desired amount of chicken broth and heavy cream. Season with sea salt, coarse black pepper and favorite garlic seasoning. Add 1-2 tablespoons real butter.
Serve hot.