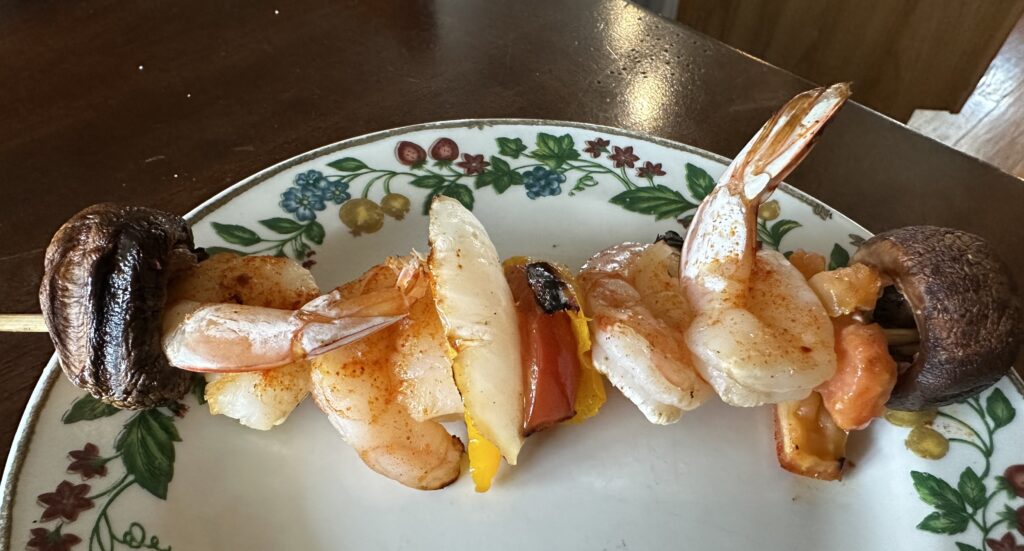 Shrimp skewers on the grill is a perfect summertime lunch.
Heres what you'll need.
1 bag frozen jumbo shrimp (25-30 count) thawed
Desired amount cubed tomatoes, onions and multi colored peppers
Whole brown mushroom caps.
olive oil
Smokey pap
6 long wooden skewers
Soak wooden skewers in water for at least an hour. Alternate shrimp and vegetables on each skewer. Spay each skewer with olive oil and sprinkle with paprika.
Spray grill with non-stick spray. Place on medium high grill for 5 minutes. Carefully turn over and grill for an additional 4-5 minutes.
Serve with a side of melted lemon butter.
For each serving melt 1/4 cup real butter and 1/2 teaspoon lemon juice.