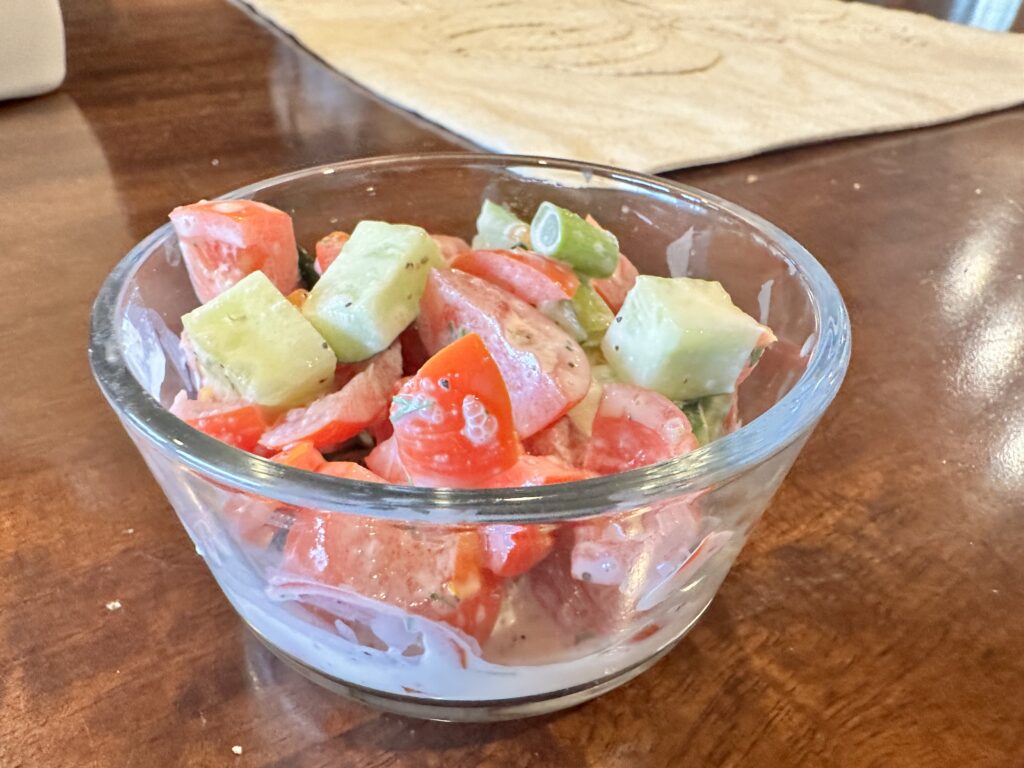 This is a great summer salad. It's very refreshing. Quick and easy.
Heres what you'll need.
1 cup cubed fresh tomatoes
1 cup cubed cucumber
2 chopped green onions
Fresh ground sea salt, coarse black pepper and dried dill to taste
1/2 cup heavy whipping cream
Mix all ingredients together. Blend well to coat vegetables with cream. Season to taste.
Chill. Serve cold.