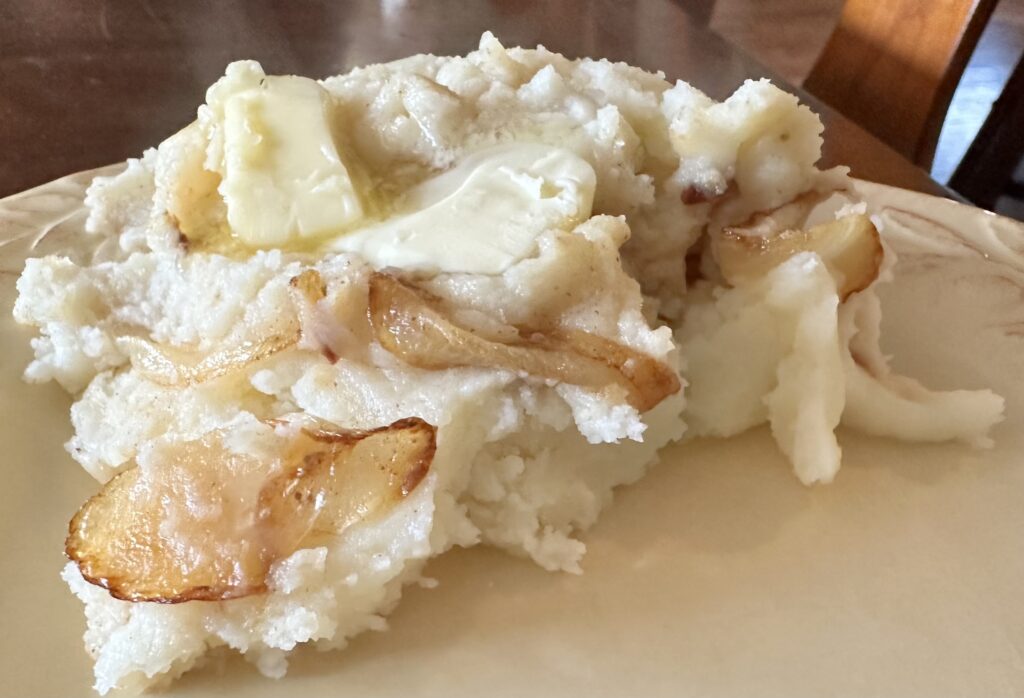 I have started using instant potatoes because they are more carb friendly than real potatoes. Making a couple of changes to the instructions greatly improves the taste.
One simple trick is to replace the milk with heavy whipping. It makes a difference.
As a variation I also added wasabi paste and sliced grill red onions.
Heres what to do.
Sauté thinly sliced red onions in butter. meanwhile, prepare the mashed potatoes as directed. Substituting heavy whipping cream for the milk heat together with water, butter and a dab of wasabi paste making sure that it dissolves in the cream and water.
When potatoes are made, fold in the grilled onions . Add salt and pepper to taste in top with real butter.