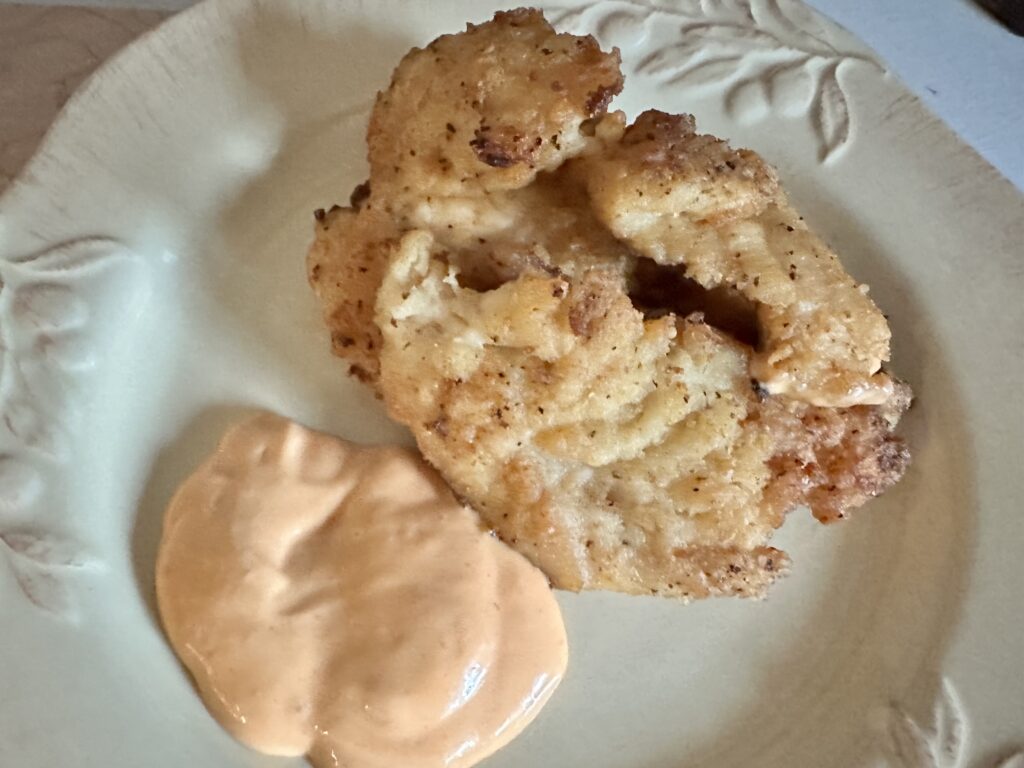 This is a simple recipe that you'll want to make often. One key thing you'll need is a meat tenderizer. You can use an automatic one that connects to your mixer or you can also get a handheld one.
Here is what you need.

4 large boneless, skinless chicken breasts
3/4 cups reduced carb flour
Fresh ground sea salt, coarse ground black pepper, smoky paprika to taste
extra-virgin, olive
Pat breasts dry with paper towel.
Tenderize each chicken breasts thoroughly.
Place flour and seasonings in a Ziploc bag.
Heat oil in a nonstick pan on a medium high heat. Add the chicken to the plastic bag and shake to cover in flour. Shake up excess flour.
Place the breasts in the heated oil. Slowly fry the chicken breasts as to brown on both sides. You want them to be nicely browned and crispy but not over done. Add additional salt and pepper to taste when cooking.
Serve warm with a dipping sauce of Yum Yum sauce. I found a sugar free bottle sauce that was delicious.