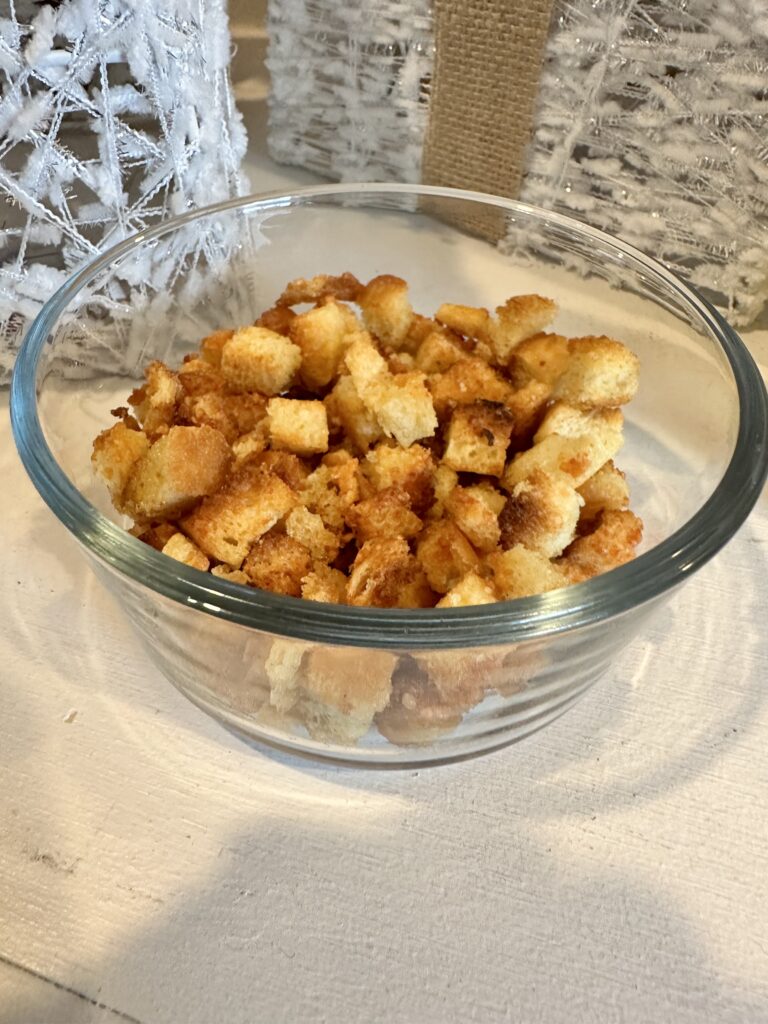 Waste not want not. Homemade croutons are easy to make. Using leftover buns is a great way to start.
Stale hamburger or hot dog buns can be cut into crouton size cubes. In a large microwave safe bowl melt a 1/4 cup of butter. Stir in 1/4 cup grated parmesan. Mix well and fold in 1 1/2 cups bread cubes. Gently stir to coat. Spread a single layer on baking tray and toast in a toaster oven for about 12 minutes until golden brown. Cool. Store in a tightly sealed container in refrigerator.
Use as salad or soup toppers.