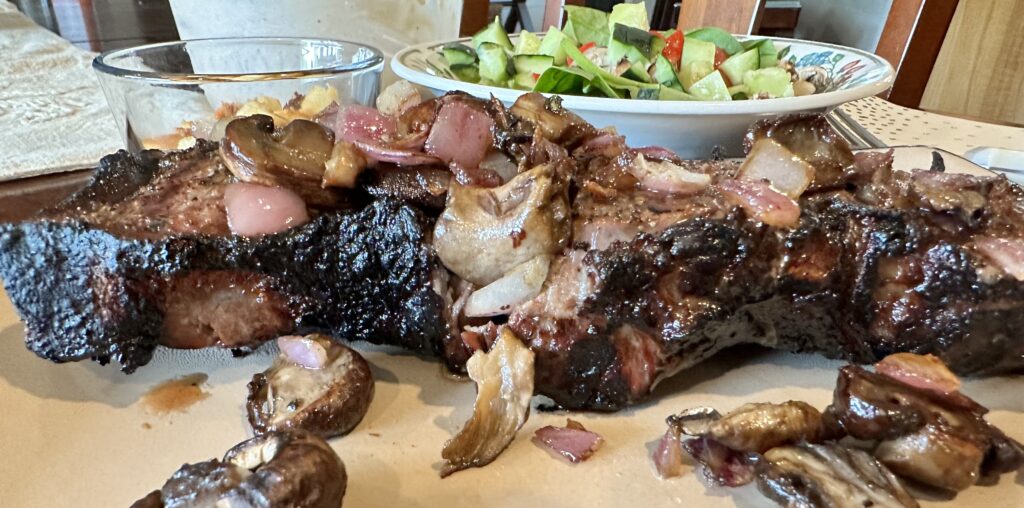 There is one simple step that enhances flavor and tenderizes beef.
Here's all you'll need.
2 thick cut New York Strips
Truffle Infused Balsamic Vinegar to tenderize
Fresh ground sea salt
Coarse black pepper
6-8 brown mushrooms sliced
1/4 large red onion chopped
2 Tablespoons real butter.
Using a large serving fork, place a number of deep holes over entire steak. Douse with vinegar. Liberally coat steaks with sea salt and pepper. Cover and let rest at room temperature for 2 hours.
Spray grill with non-stick spray. Ignite grill and heat on highest setting for 3-4 minutes.
Reduce heat to medium and place meat on grill for about 5-6 minutes per side depending on how well done you desire the meat.
While steaks are grilling, sauté mushrooms and onions in butter. Spoon over steaks to serve So Good!