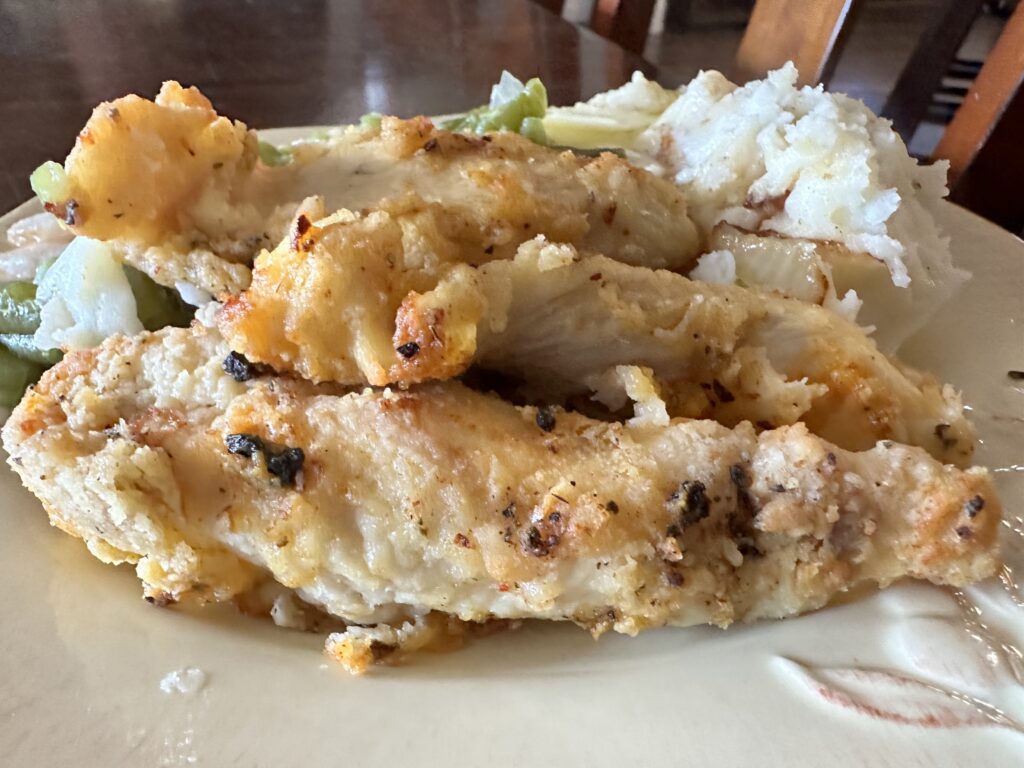 These chicken strips take about 20 minutes start to finish. Delicious.
Heres what you'll need.
3 large skinless, boneless chicken breast_
1/2 cup reduced carb flour (I use Flourish)
1 tablespoon hit paprika
1 tablespoon favorite seasoning ( I used a basil, tomato and garlic mixture)
Olive oil
Cut breast into strips. pat completely dry with a paper towel. Place strips in a large bowl and dredge with flour and spices. Drizzle with olive oil.
Preheat fryer to 390 degrees. Spray basket with nonstick spray. Arrange the breast in a single layer the the bottom of the fryer basket.
Set fryer tine at 15 minutes. Halfway through time turn strips over, spritz with olive oil and continue frying.
Serves 2.