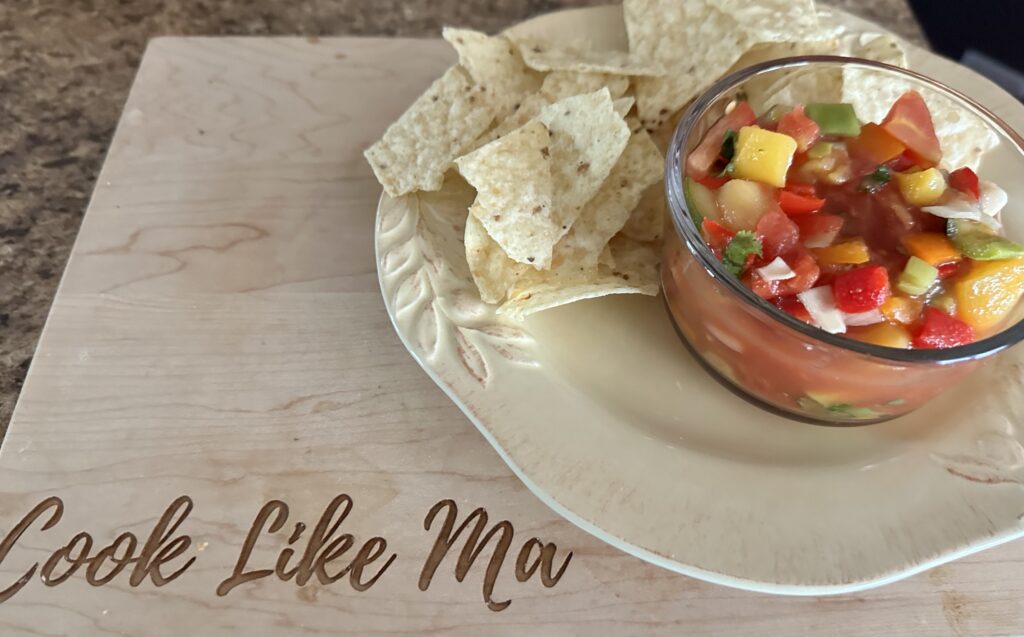 This salsa is quick, easy and uses a few surprise ingredients. It has a little kick and crunch.
Heres what you'll need.
14 oz can of diced tomatoes drained
1/4 cup finely chopped green cabbage
1/4th medium cucumber diced into small pieces
4 multi-colored peppers diced into small pieces
1/4 small red onion diced into small pieces
1/2 bunch fresh cilantro finely chopped.
1/2 cup fresh or frozen mango cut into small pieces
1 tablespoon lime juice
1/2 teaspoon sriracha sauce
Spicy sea salt to taste
In a large mixing bowl mix together all ingredients. Chill and serve cold with tortilla chips. Yum!

Note: I recently purchased a versatile vegetable chopper that works great for cutting vegetables to desired size.