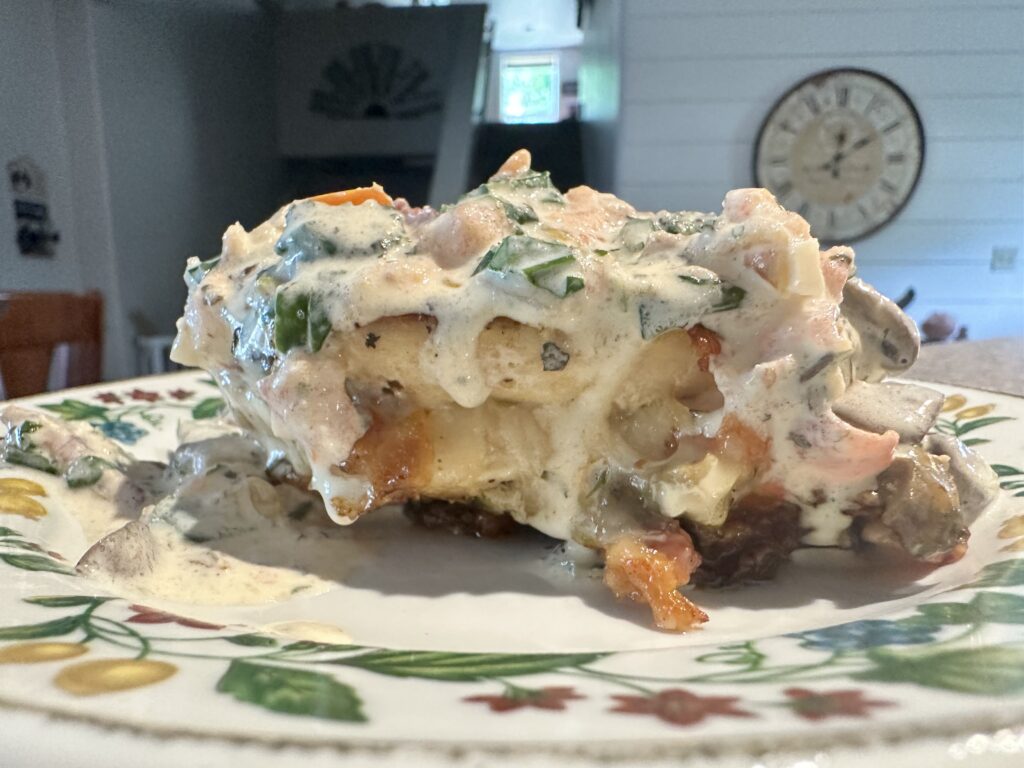 This chicken is beyond good. Its pretty simple to make but looks like you made a lot of effort.
Here's what you'll need.
4 Large boneless skinless chicken breasts
4 slices provolone cheese
6 strips crisp bacon
1/4 small red onion
4-6 brown mushrooms
1 small Roma tomato
Generous bunch of fresh spinach
1 cup heavy cream
1 tablespoon Basil, garlic and pine nut seasoning
1/2 teaspoon spicy sea salt
Jarred parmesan
2 tablespoons butter
Split the chicken breast deep enough to create a pocket for filling. Finely chop and mix together onions, mushrooms, tomatoes, spinach and bacon.
Mix well and set aside.
Using a paper towel, dry the breast completely. Open the sliced breasts and line with cheese. Break cheese slice in half to line both sides. Spoon in some of the vegetable and bacon mixture. Press the breast together to seal filling inside.
Melt butter in a large Dutch oven and carefully arrange chicken in oven. Sprinkle the top of each breast with Parmesan.
Brown on medium high heat. Carefully turn and brown opposite side. Remove from heat, cover a d place in a 350 degree oven for 40-45 minutes.
Sauce
In a deep sauté pan heat the remaining vegetable bacon mixture with 1 cup heavy cream. Season to taste with sea salt and coarse black pepper.
Serve each chicken breast with sauce spooned on top.