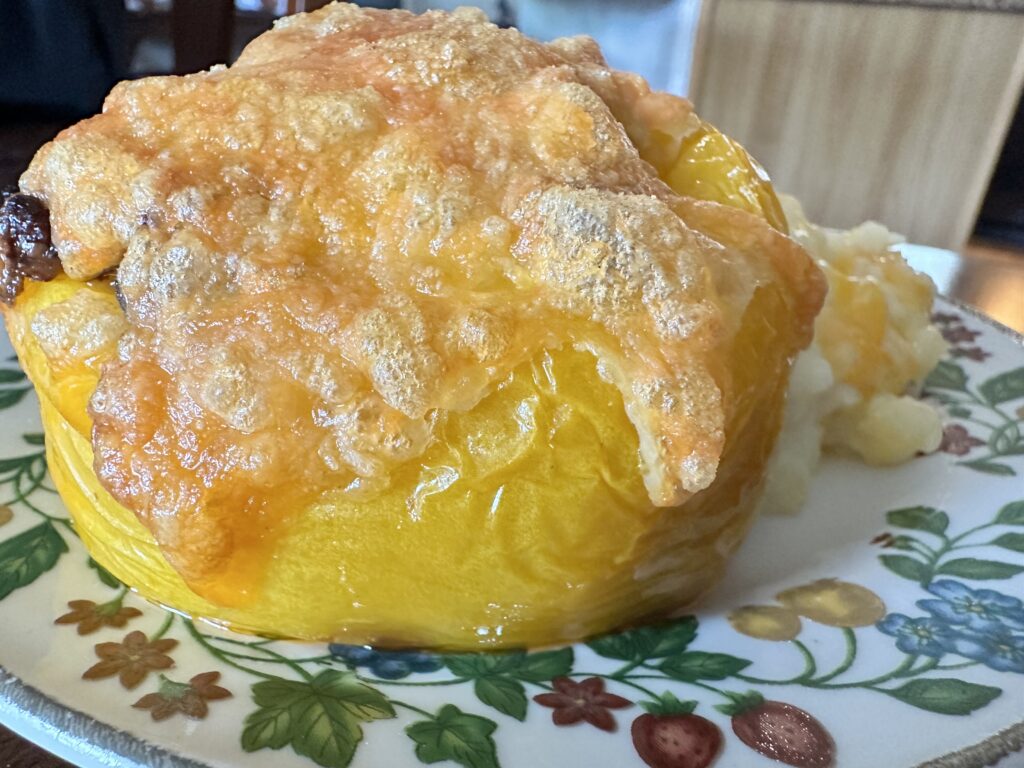 Traditionally stuffed peppers are made with green bell peppers and the filling includes rice. Here I used a sweeter yellow bell pepper and eliminated the rice to make it more carb friendly.
Here's what you'll need.
4 large yellow bell peppers
1lb lean ground beef
1/4 cup chopped leeks
1/4 cup chopped mushrooms
1/4 cup chopped mini multi colored peppers
Spicy sea salt to taste
1/4 teaspoon course ground black pepper
2 tablespoons taco seasoning
Desired amount of shredded Mexican cheese
Remove tops, stems and seeds from peppers. Rinse well. Blanch peppers for a couple of minutes in salted boiling water . Remove from water and dry insides with paper towel. Arrange peppers upright in a baking dish and set aside.

In a skillet brown the beef, leeks, mushrooms , and chopped peppers. Drain off excess fat. Season with sea salt, pepper and taco seasoning.
Sprinkle desired amount of cheese in the bottom of each pepper. Fill each pepper with a generous amount of meat mixture. Top each pepper with 'lots' of cheese.
Cover dish and bake in a 350 degree oven for 30 minutes. Remove cover and return to oven until cheese begins to brown.