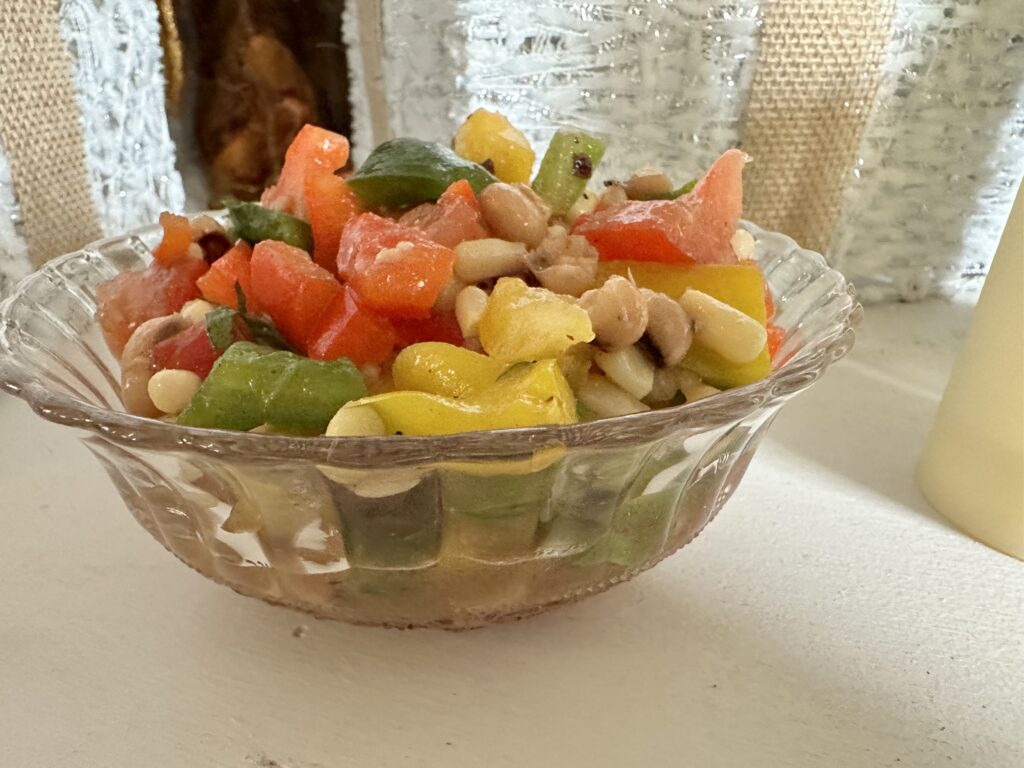 This is a great salad. Fresh, crunchy and delicious .
Heres what you'll need.
1 large red bell pepper
1 large yellow bell pepper
1 large green bell pepper
4 green onions
2 large tomatoes
Chopped fresh cilantro to taste
1 can petite white corn drained
1 can small black eyed peas drained
1/4 cup olive oil
1/4 cup rice vinegar
2-3 tablespoons truffle infused balsamic vinegar (optimal)
2 tablespoons coarse black pepper
2 tablespoons sugar substitute
spicy sea salt to taste
2 teaspoons cajun seasoning (I use Slap yo Mama brand)
Into a large bowl chop peppers, onions and tomatoes into small cubes. Add finely chopped cilantro. Mix in drained peas and corn.
Mix remaining ingredients in a separate bowl. Pour over vegetables and mix well. Chill and serve cold.