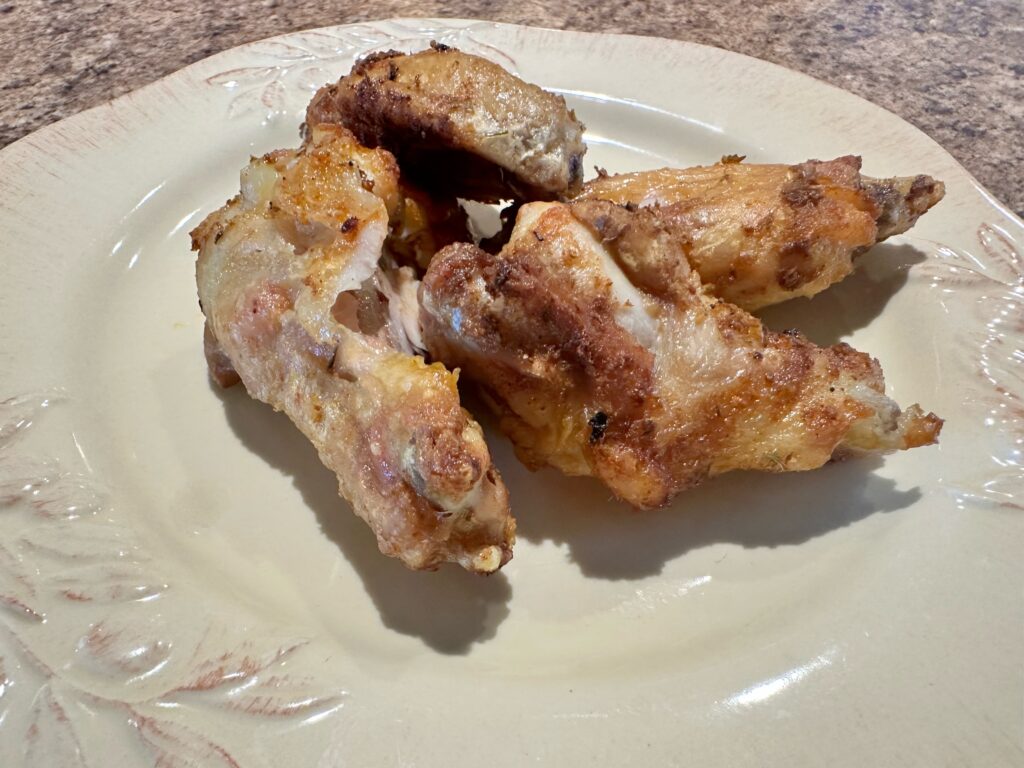 Air fryer naked wings are simple to make. They are crispy outside and moist inside. Delicious.
Here is what you'll need.
8-10 wings
Olive oil
1/4 cup baking powder
1 tablespoon hot paprika
1 tablespoon spicy chicken seasoning of choice. I use Gourmet Collection Kickin Chicken Finger Lickin spicy blend.
1 tablespoon Garlic and Back pepper blend.
Blend baking powder and spices together and set aside.
Pat wings dry with a paper towel and place wings in a bowl. Drizzle with olive oil and massage to coat evenly.
Sprinkle with spice blend and gentle toss to completely coat each wing.
Spray fryer basket with olive oil. Preheat at 400 degrees. Place wings in the basket in a single layer (not touching). Fry at 400 degrees for 10 minutes. Turn wings over and fry for an additional 8-10 minutes.