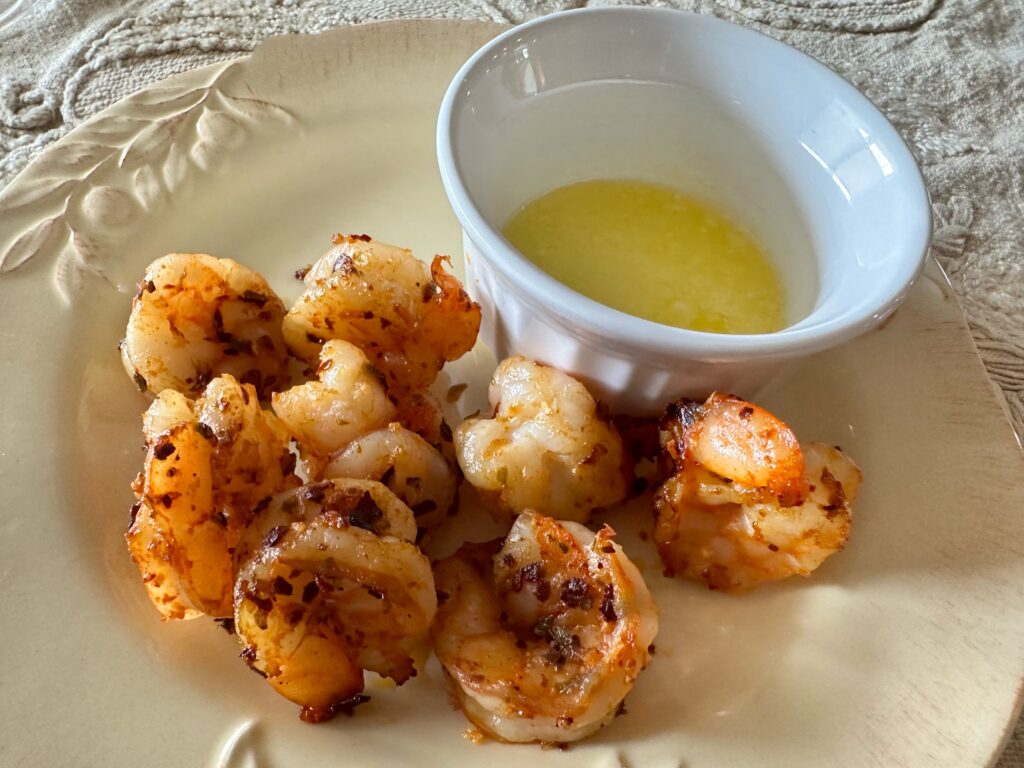 This shrimp can be presented as an upscale dish that took hours to prepare. In fact it takes less than 30 minutes start to finish with just 3 ingredients.
Here's what you'll need.
18-20 jumbo shrimp shelled and cleaned
Extra Virgin Olive Oil
Ginger, Lemon and Sriracha Spice Blend. I use The Gourmet Collection brand.
Pat dry the shrimp with a paper towel. Place shrimp in a bowl a drizzle with olive oil. Coat shrimp with oil gently turning wIth a large spoon. Sprinkle shrimp with seasoning turning to coat.
Preheat fryer to 390 degrees. Spray fryer basket with olive oil . Place shrimp in a single layer in basket. Set timer for 10 minutes . Halfway through cooking time turn shrimp over. continue cooking.
Serve hot with drawn butter for dipping.
Serves two.