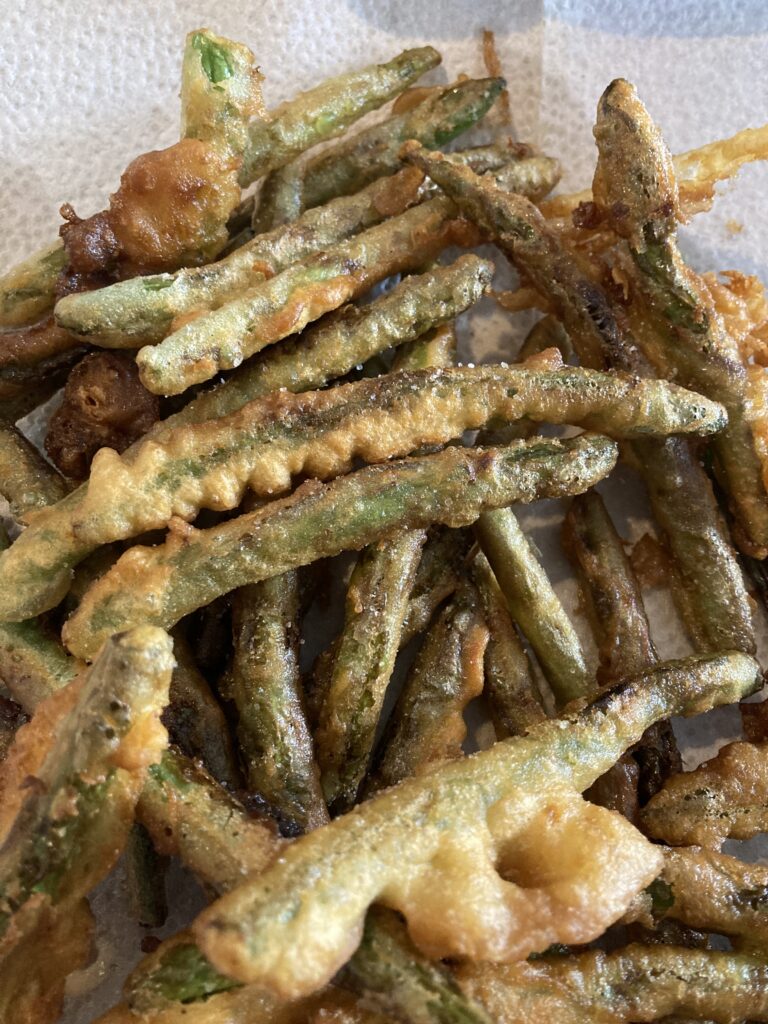 The beans are a great substitute for french fries. They are just as tasty with far less carbs.
Here's what you'll need.
Batter:
Into a small mixing bowl sift 1 cup of flour. I use Flourish brand reduced carb flour. You should sift it twice to insure all lumps are gone. In another bowl gently whip one egg to barely incorporate the white and the and yolk. Measure i cup water with ice. Strain the water into egg to keep any ice out of eggs. Pour cold egg and water mixture into flour and whisk until smooth. Stir in ground chili paste to taste.

Beans:
Cut ends off of fresh washed and dried green beans. Dip beans in tempura batter. Drop a few at a time into heated vegetable oil and fry until golden brown. Drain on paper towel. Serve hot with spicy mayonnaise.
Spicy Mayo is made by stirring ground chili paste (to taste) with real mayonnaise.