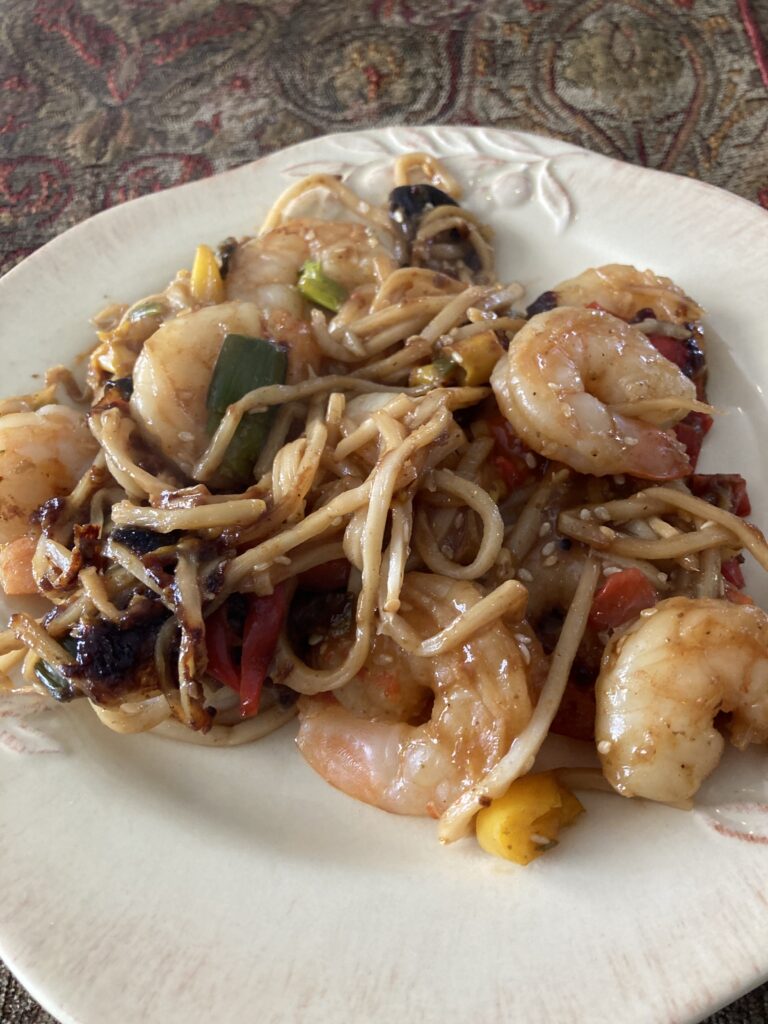 We actually commented when eating this that something low carb shouldn't taste this good. It was simple and delicious.
Heres what you'll need.
20 medium sized cooked and cleaned frozen shrimp. Thaw and remove the tails.
1 tablespoon real butter
4-5 sliced multi-color mini peppers
1/2 leek sliced
6 brown mushrooms sliced
1 package Paleo/Keto teriyaki sauce
1 package hearts of palm magic noodles
sesame seeds
In a deep sauté pan melt butter, add vegetables and sauté until tender. Add shrimp and cook until no moisture in the pan. Fold in sauce and noodles and heat through. Sprinkle with sesame seeds.
Serve hot. Makes 2 servings.