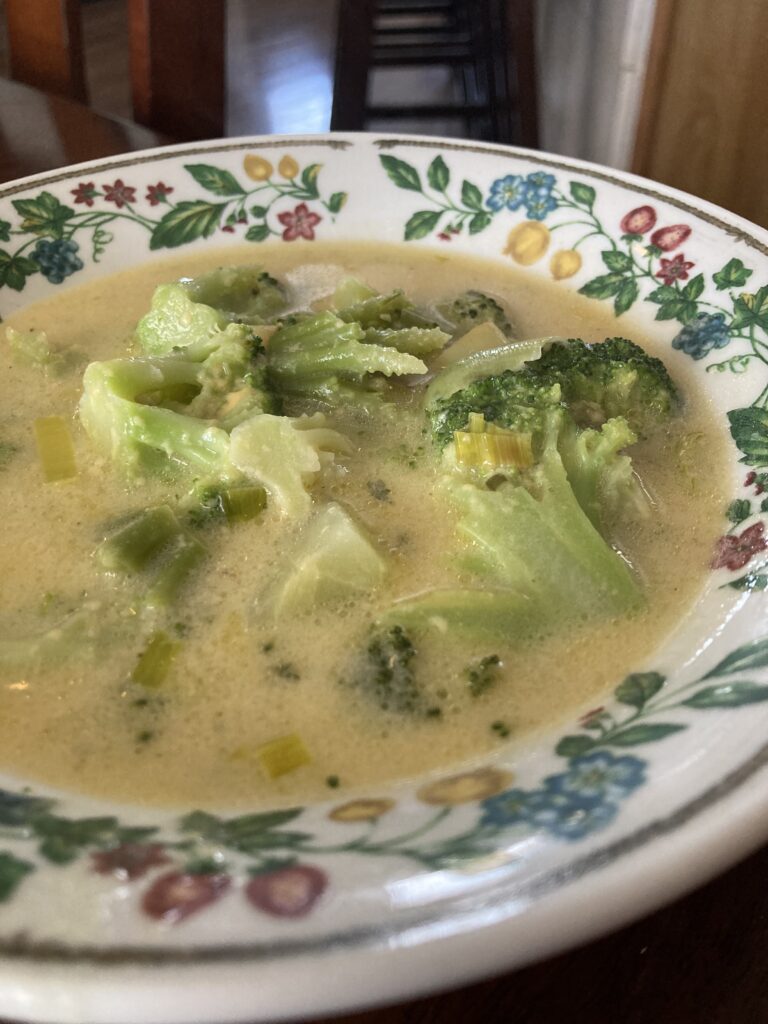 This is so good, plus it is low carb friendly.
Heres what you need.
1 cube real butter
1 thin sliced whole leek
1 small package frozen small broccoli florets
1 box of chicken broth
2 cups milk
3 cups shredded cheddar cheese
1/4 cup powdered broccoli soup mix or 2 tablespoons corn starch dissolved in warm water.
Fresh ground sea salt and coarse black pepper to tastes.
Melt butter and add leeks. Sauté until tender.
Add remaining ingredients and simmer until cheese is melted and broccoli is tender. Serve hot.
NOTE
I had powdered broccoli soup mix on hand. I think the powdered leek soup mix might work well too. Otherwise just use cornstarch to thicken. Use sparingly though. This soup shouldn't be too thick