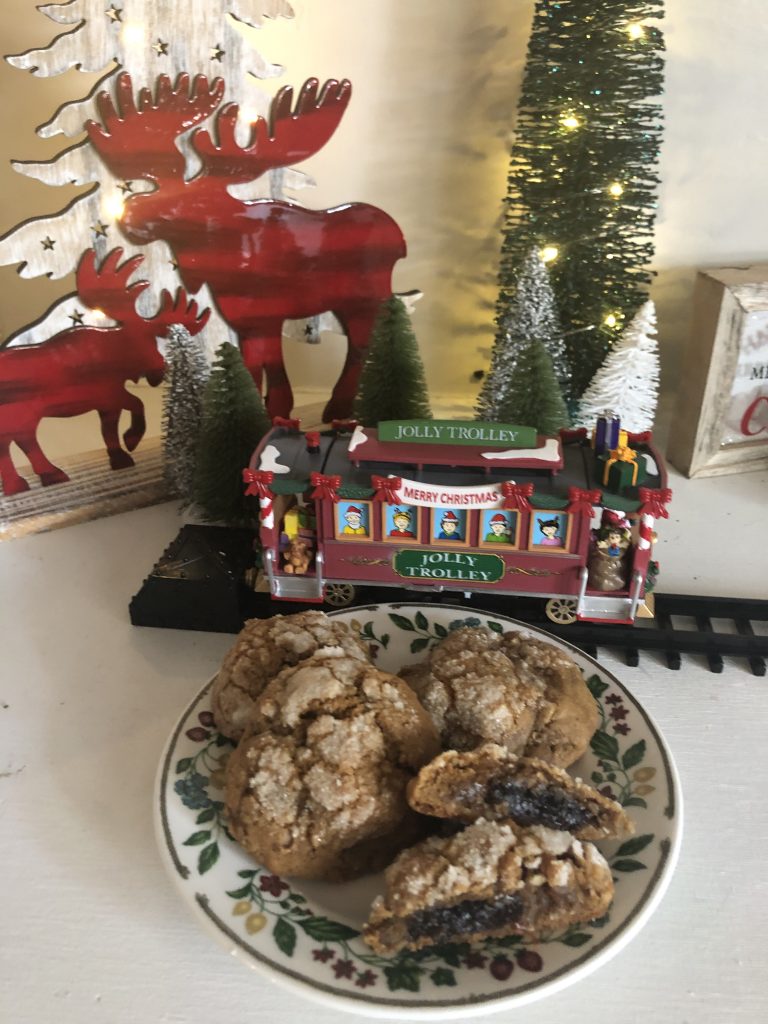 This Christmas Season I am encouraged to revisit some old family favorites. Daughter Velvet recently reminded me of the prune filled ginger cookies her Grandma Tillie used to make. So, I dug through my files and there it was. I found the recipe written in Tillie's beautiful handwriting. Treasure!
They're a bit time consuming but well worth the effort.

Here's how you make Gingerunes.
Sift together 4 cups of flour, 2 teaspoons baking soda, 1 teaspoon salt, 2 teaspoons ground ginger, 1 teaspoon cinnamon and 1/2 teaspoon ground cloves. Set aside.
In a stand mixer bowl cream together 1 1/3 cup packed brown sugar and 1 cup Cisco. Blend in 2 unbeaten eggs and 1/2 cup molasses. Beat well.
Gradually add flour and spices, mix well and add 2 cups shredded coconut. Chill dough.
When chilled, flatten rounded teaspoons of dough for each cookie. Wrap dough around a sweet pitted prune.
Dip the top of each cookie first in water and then in granulated sugar.
Place 12 cookies sugar side up on each ungreased cookie sheet . Place each cookie sheet on center rack of a 350 degree oven for 12 minutes. Cool on wire racks.
Yield 3 dozen large cookies.