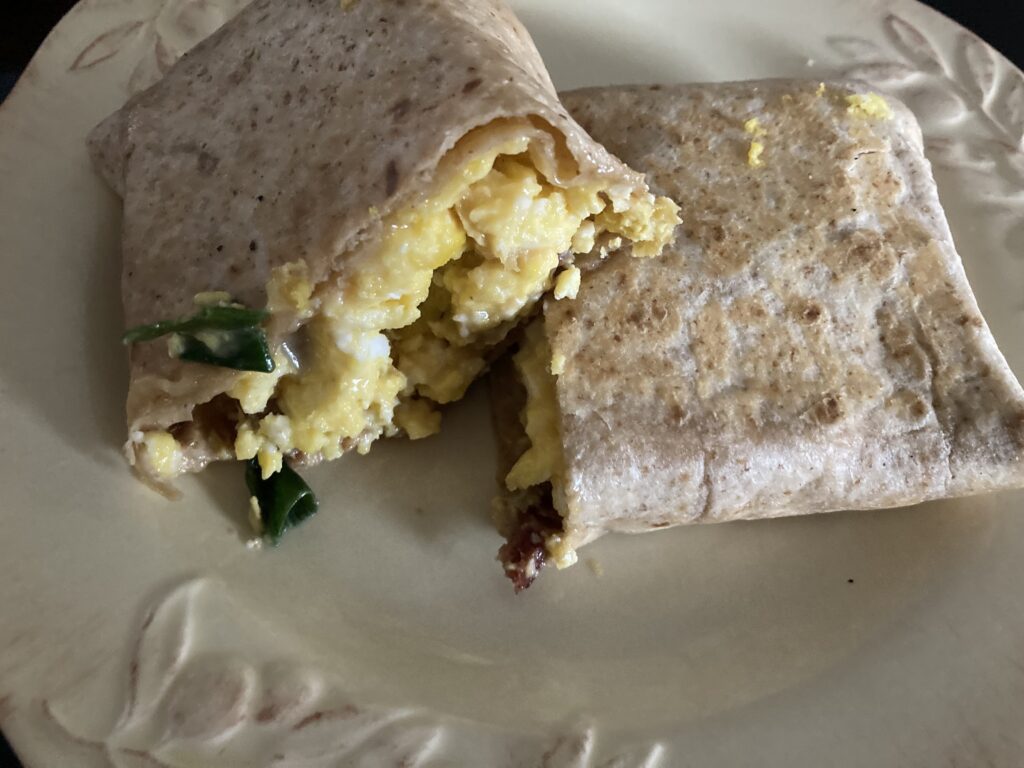 Great breakfast. Low in carbs and delicious.
Here's what you'll need.
1 large wheat Carb Balance tortilla
3 eggs whisked
1/2 cup shredded cheese (separated)
Fresh chives cut from one green onion
2 pieces crisp bacon crumbled
taco sauce
salt and pepper to taste
2 tablespoons butter separated
Melt 1 tablespoon butter in small sauté pan. Add whisked eggs and salt and pepper and scramble. Set aside.
Microwave tortilla for about 30 seconds to make pliable. Sprinkle center of warm tortilla with 1/2 of cheese. Top with eggs, bacon, chives and remainder of cheese. Garnish with hot sauce. Fold in sides of tortilla and then roll into a burrito. Melt remaining butter in crepe pan or sauté pan. Place burrito seam side down and slightly brown. Turn to brown opposite side. Slide onto a plate and microwave for a few seconds to make sure cheese is melted. Serve hot.