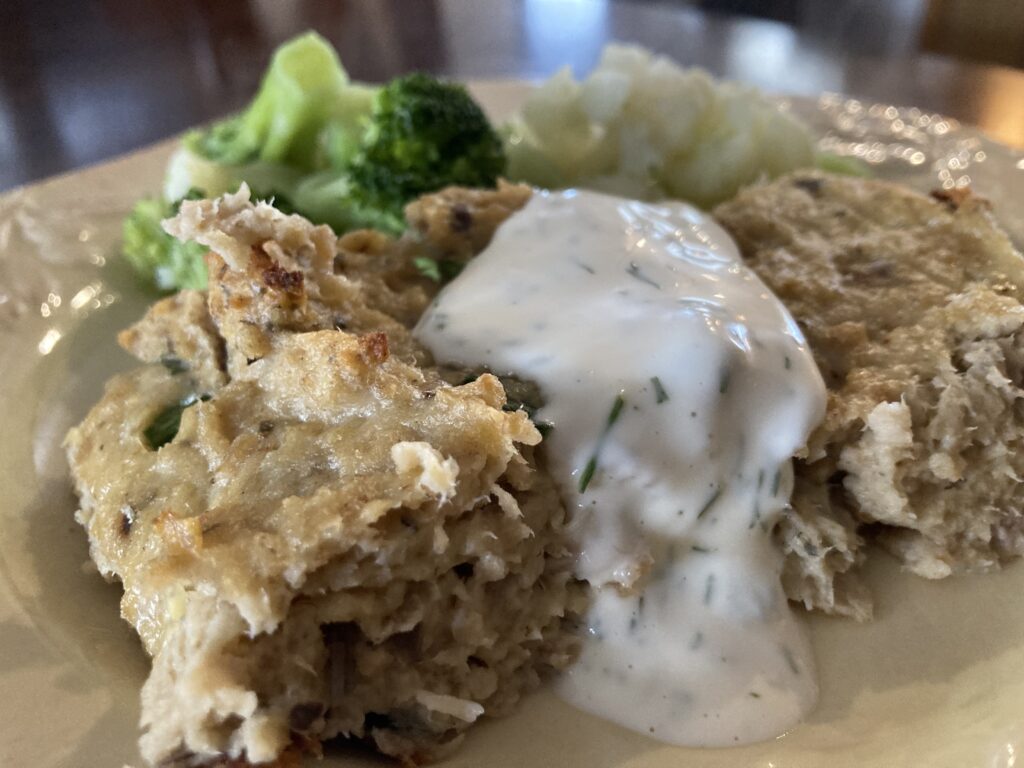 This loaf is simple to make and tastes great with the homemade dill sauce garnish.
Here is what you'll need.
14 oz can pink salmon (liquid included)
1 green onion chopped
1/3 cup panko bread crumbs
1/3 cup heavy cream
1 large egg beaten
Dash of salt and pepper
Empty salmon and liquid into a large mixing bowl. With a fork flake the fish and remove any visible bones. Combine all other ingredients with the fish and mix well. Spread salmon mixture evenly into a loaf pan sprayed with nonstick cooking spray. Bake in a 350 degree oven for 45 minutes. Slice and serve garnished with dill sauce.
DILL SAUCE
1/2 cup real mayonnaise
1 tablespoon dried dill
1-2 tablespoons dill pickle juice
1/2 teaspoon lemon juice
salt and pepper to taste.
Mix all ingredients together and chill. Serve cold.