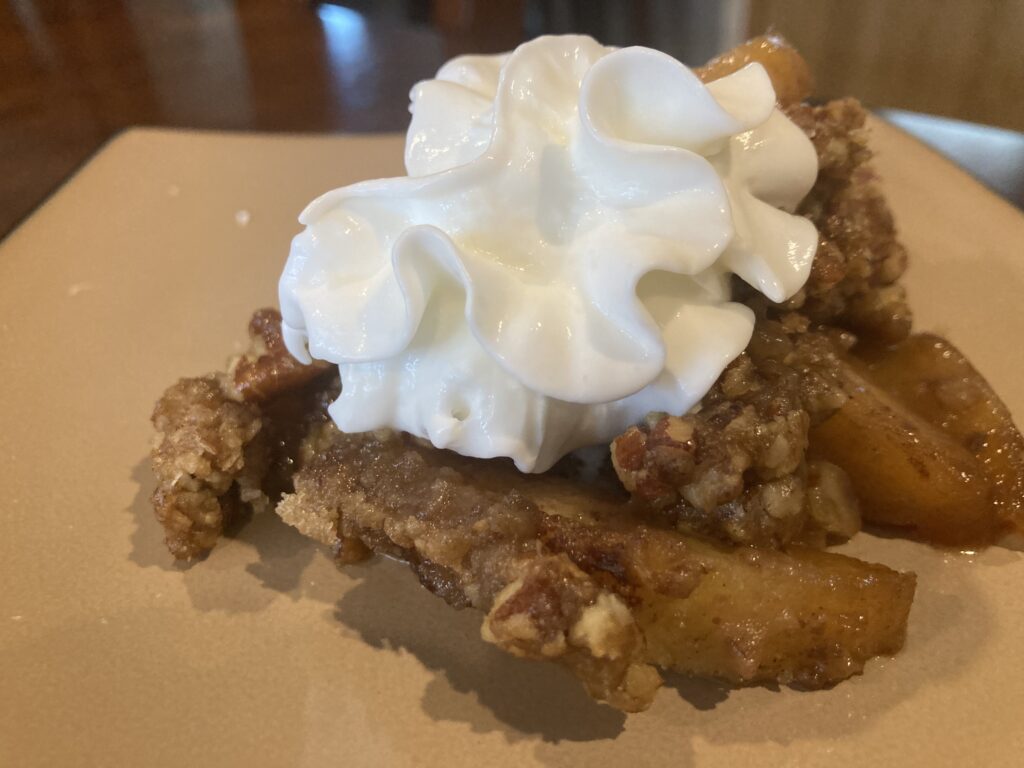 I'm getting the hang of making tasty-seems-indulgent food. This one is really good and guilt free.
Heres what you'll need.
4-5 small Granny Smith apples peeled and cut in small pieces
cinnamon
2 tablespoons brown sugar substitute
1/4 cup melted butter
1/4 cup brown sugar substitute
2 cups chopped pecans
1/8 cup low carb flour (I use Flourish from Amazon)
Spray a baking dish with non-stick spray. Pour in apples and distribute evenly in dish. Sprinkle with cinnamon and brown sugar substitute.
In a microwave safe bowl melt butter. Mix nuts, brown sugar and flour into butter. Spoon nut mixture on top of apples, distributing evenly.
Bake in a 350 degree preheated oven for 45 minutes.
Serve topped with a dollop of Ready Whip.
Makes 6 servings.