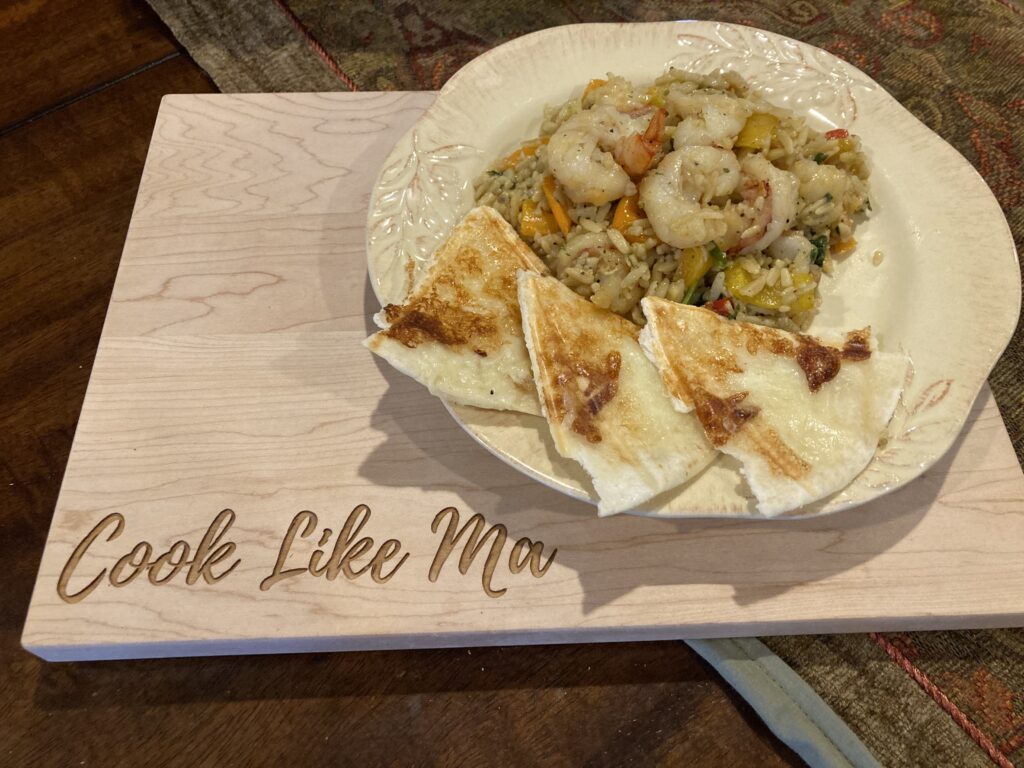 Banza rice made from chickpeas is a great rice substitute for a healthier shrimp stir fry. The chickpea rice tastes a lot like pilaf.
Heres what you need for this dish.
1 package Banza Rice
2 tablespoons butter
2 green onions chopped
1/2 cup chopped multicolored peppers
1/2 cup fresh spinach chopped
large shrimp cut into smaller pieces
1/2 cup chicken broth

Prepare rice according to package directions. Set aside.
In large sauté pan melt butter and add vegetables. Sauté until tender. Add shrimp and cook with vegetables. Add about 1/2 to 3/4 of rice and fold in. Add broth and simmer on low. Serve with cheesy tortilla slices.
To make the tortilla slices I used a quesadilla maker.
Spray the quesadilla maker with non-stick spray. Heat maker. Brush carb balance flour tortilla with melted butter and place in maker. Sprinkle with parmesan and spicy sea salt. Close lid snd cook until cheese browns. Remove and slice into wedges.