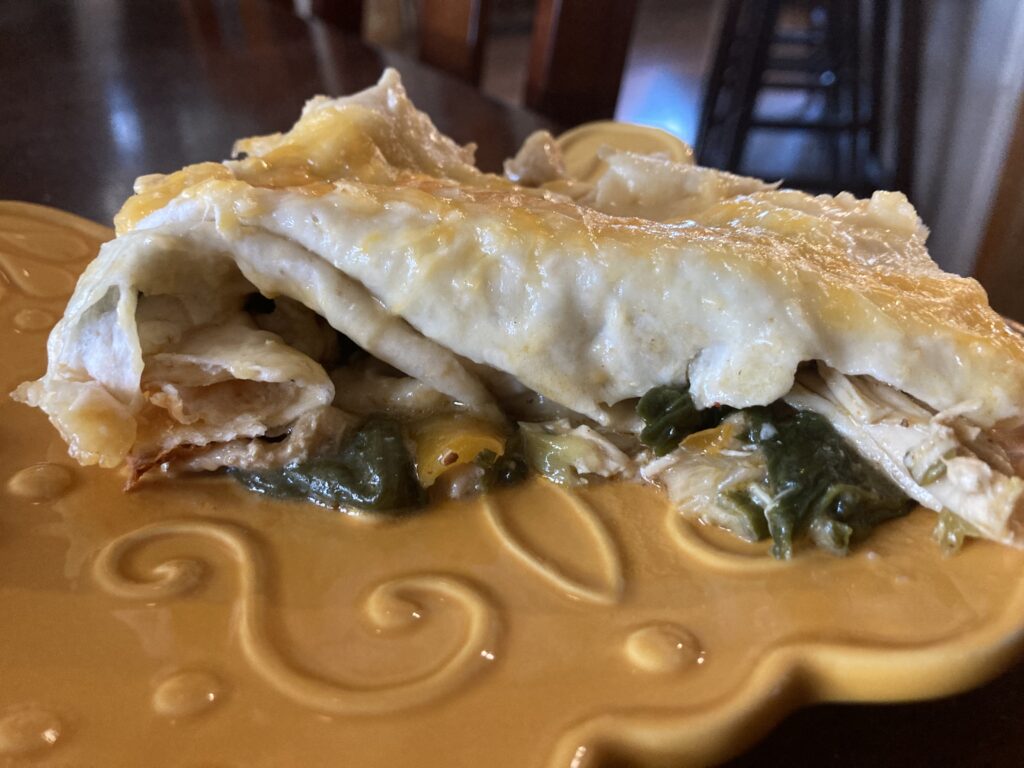 This chicken pot pie version eliminates many of the carbs but none of the flavor.
Heres what you'll need.
2 large skinless, boneless chicken breast cut into small pieces
6 mini colored bell peppers
6 brown mushrooms sliced
1/2 cup chopped fresh spinach
1/4 cup chopped white onion
2 table spoons butter
fresh ground sea salt and course black pepper to taste
1 package country gravy mix
6-8 large carb balance flour tortillas
shredded Colby jack cheese
Spray 12 inch baking dish with non-stick spray. Set aside.
In a skillet melt butter and brown chicken, and vegetables. Set aside.
Prepare gravy mix according to package direction. Briefly warm tortillas in microwave (about 30 seconds) to make them easier to roll. Pour half of prepared gravy into baking dish. One at a time, dip tortillas in gravy, top with chicken mixture and roll like an enchilada. Place seam side down in backing dish. Repeat with remaining tortillas and place together snugly in baking dish. Spoon any leftover chicken and gravy mix over top. Sprinkle a small amount of cheese on top.
Cover and bake in a pre-heated 350 degree oven for 30 minutes. remove cover and continue to bake for about 10 minutes or until cheese begins to brown.
Let cool for about 10 minutes before serving.