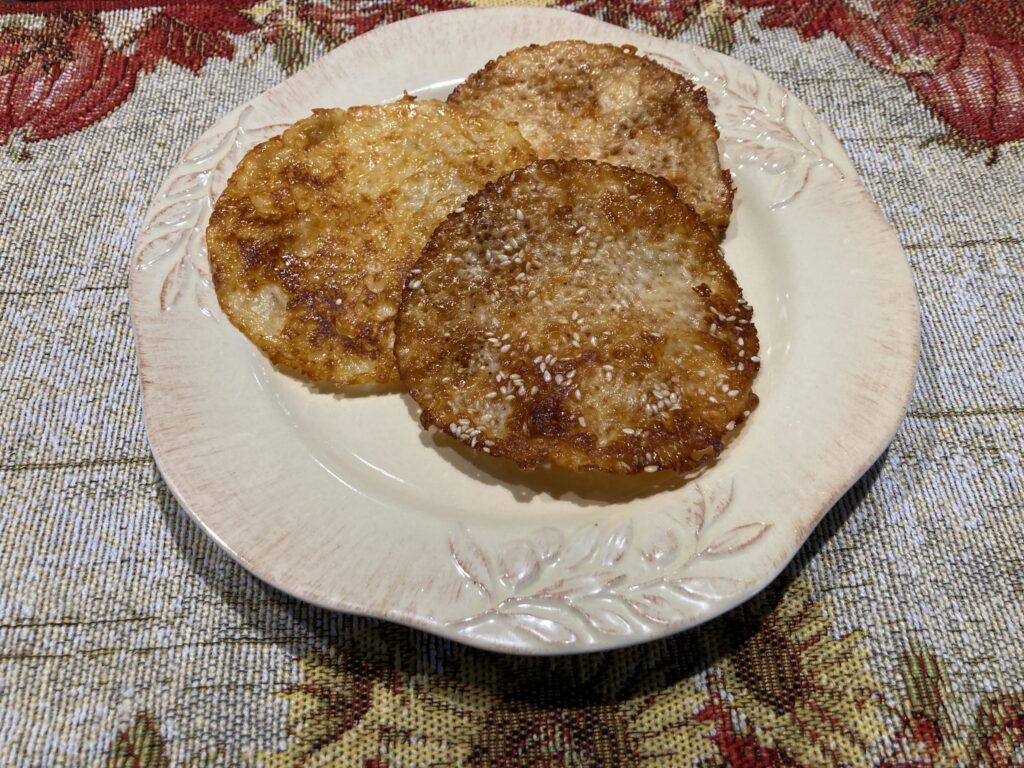 These cheese snacks have zero carbs. They can be eaten as a snack, a bread replacement for a sandwich, or a side for soup or pasta.
I used a chaffle maker but they could be done in oven or on a griddle.
Heres all you need.
1/4 cup any kind of cheese (I used mozzarella)
Seasoning of choice.
Heat chaffle maker. When hot, add cheese and spread to edges. Add seasoning or leave plain. I sprinkled these with sesame seeds.
Close lid and cook until brown on bottom. Using a rubber spatula gently turn over and brown other side. Remove from chaffle maker and let cool on paper towel until crisp.