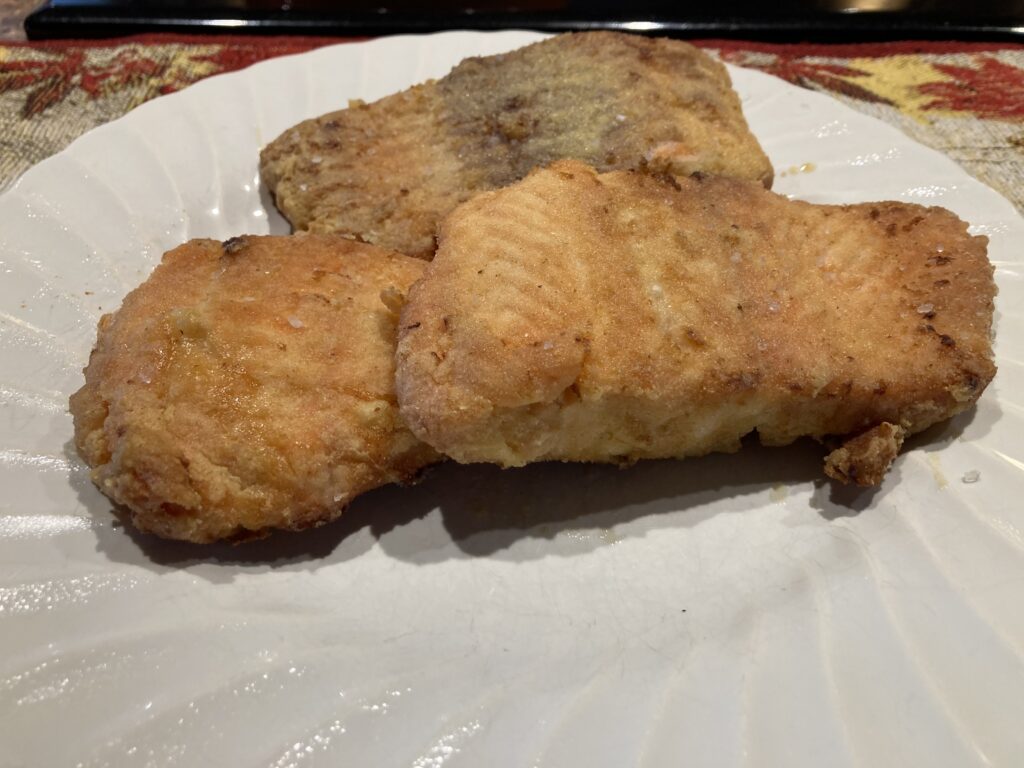 This airfryer steelhead is delicious, crispy outside and moist inside.
Pre-heat the airfryer to 390 degrees. Remove skin from fish and cut into desired sized filets.
Pat fish dry with a paper towel. Coat each piece with olive oil. Add favorite fish coating mix to a ziplock bag and drop in fish one piece at a time. Shake well to coat.
Place filets in airfryer and sprinkle with a little more olive oil and fresh ground sea salt.
Set timer 20 minutes. Turn after first 10 minutes.
TIPS
I prefer to use cracker coating from Nuts.COM. You can find it on Amazon.
Place fish in a single layer in fryer.
If you don't have an airfryer just fry filets in a small amount of olive oil in a skillet. Cast iron is best.