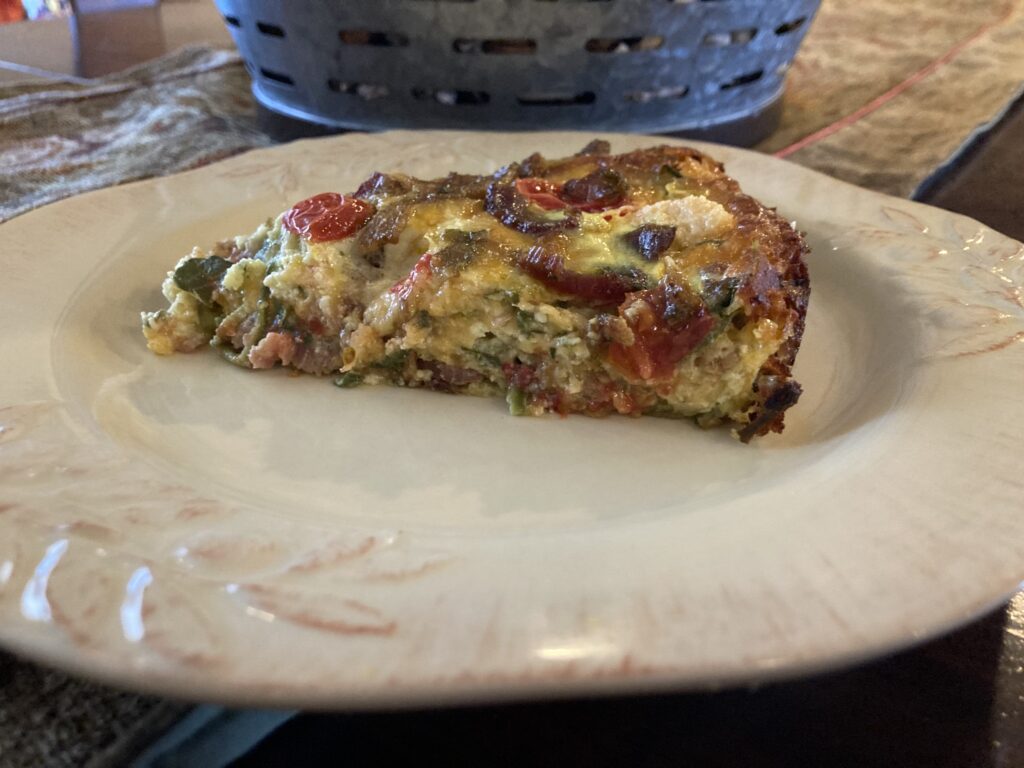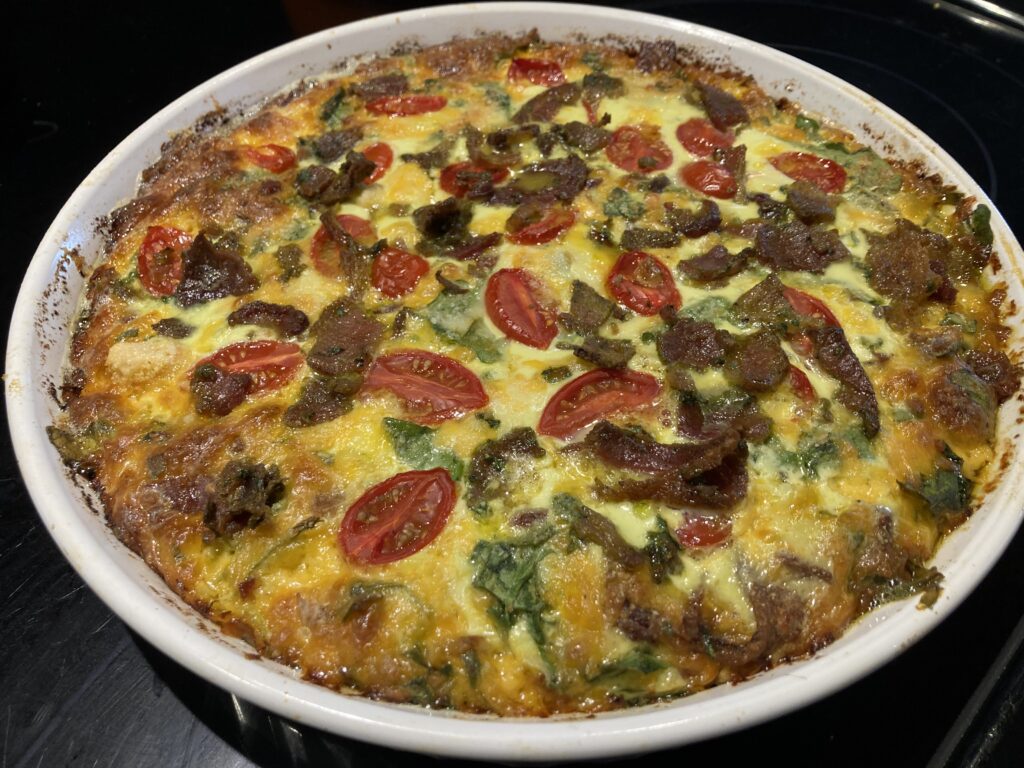 Enjoy the flavor of quiche but none of the carbs from a crust.
Here is what you'll need.
4 cups shredded cheese. I used cheddar
3 table spoons lower carb flour. I use Flourish from Amazon.
6 strips of crisp bacon chopped
2 cups fresh spinach chopped
2 large eggs whipped
2 cups half and half
10-12 cherry tomatoes sliced in half.
Jarred Parmesan cheese
Spray a large porcelain quiche pan with nonstick spray and set aside. You can also use a deep dish pie pan.
In a large mixing bowl mix cheese and flour. Mix well. Add remaining ingredients reserving some of bacon and sliced tomatoes and parmesan to garnish.
Spoon cheese mixture evenly into quiche pan. Top with parmesan, tomatoes and bacon.
Place in preheated 375 degree oven for 30-35 minutes. Remove from oven and let rest for 10 minutes before slicing.