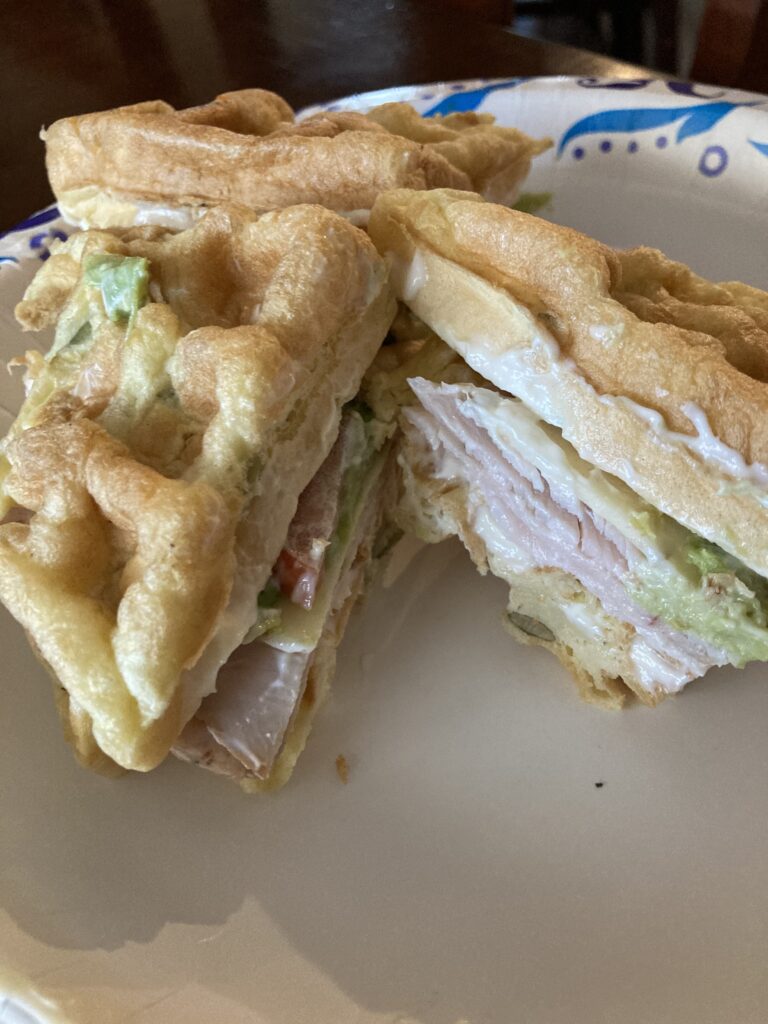 1 egg
3 tbsp almond flour
1 tbsp mayo
1/4 tsp baking powder
2 tsp water
Whisk together all ingredients. Spoon batter into a heated Belgian waffle maker. Cook with lid down. Check after 4 minutes keep cooking until desired color is reached.
Remove from waffle maker and let cool completely.
Filling:
Spread each chaffle with real mayonnaise. Pile high with peppered deli turkey, sliced pepper Jack cheese, thin sliced tomato, sliced avocado and bean sprouts (optional).
Tips

This batter will make two white bread chaffles (1 sandwich). Double recipe for two sandwiches.
Use this bread for any sandwich.