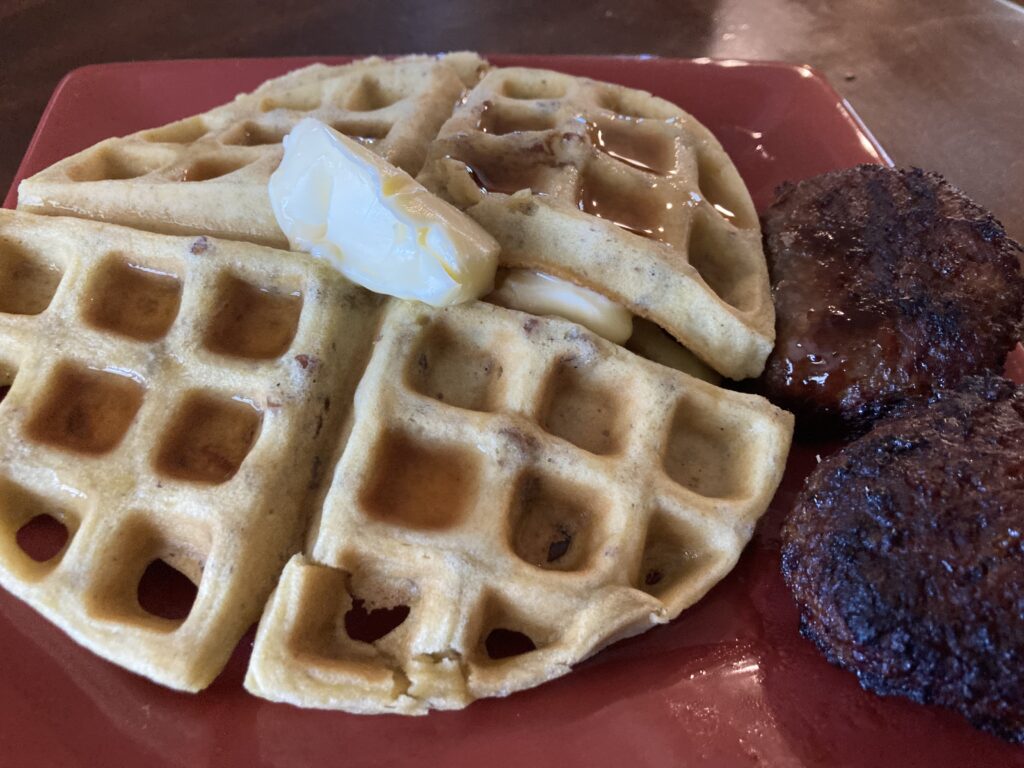 Amazing pecan waffles without guilt. These keto-style waffles are delicious, rich and filling. Who knew we could eat like this and enjoy it?
Here's what you'll need.
4 tablespoons coconut flour or Fourish reduced carb flour
4 tablespoon Splenda
1 teaspoon baking powder
2 teaspoons vanilla
3 tablespoons heavy cream
1/2 cup melted butter
Chopped pecans
In a stand mixer whip egg whites into soft peaks. Set aside.
In large mixing bowl whisk together egg yolks and remaining ingredients. Gently fold in egg whites and desired amount of pecans.
Heat Belgian waffle maker on high. Spray with not stick spray and add batter to waffle maker. Close lid and cook for 5 minutes or until desired color.
Batter will yield 2 waffles.
Top with real butter and sugar free syrup.