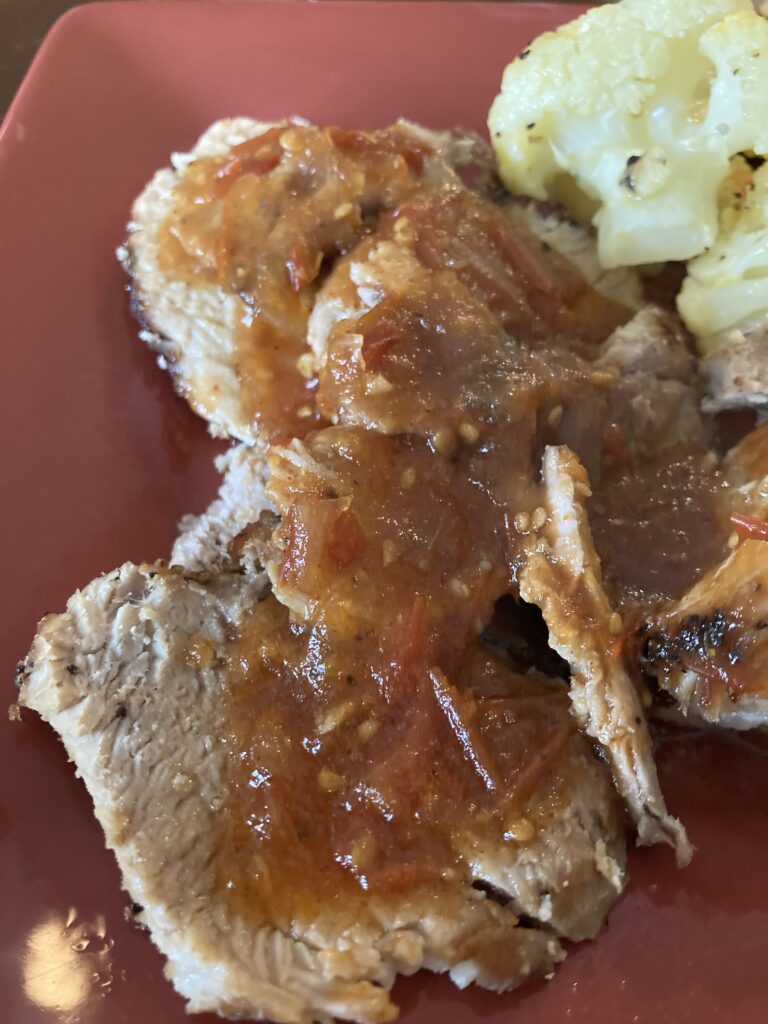 We love BBQ sauce but hate the sugar-filled calories. I came up with alternative recipe and it matches my original recipe in flavor without the sugar.
Here's what you'll need.
3-4 Medium sized fresh tomatoes
1/4 Cup finely chopped white onion.
2 Tablespoons chopped garlic
2 Tablespoons chili powder
Fresh ground sea salt snd coarse cracked black pepper to taste
2 Tablespoons Worcestershire Sauce
1 Tablespoon white vinegar
1 Cup Stevia brown sugar substitute
3-4 Tablespoons Liquid Smoke
1 Cup water
Cut the tomatoes into smaller pieces and finely chop in a food chopper or processor to liquify.
In a medium sauce pan, heat tomatoes, onions and garlic. Bring to a boil. Stir in remaining ingredients. Bring back to a boil and then reduce heat to a simmer. Continue to simmer for a couple of hours. Sauce will thicken.
For a smoother sauce mix in a blender or with handheld electric whisk.
This Sauce is especially good on pork or chicken.