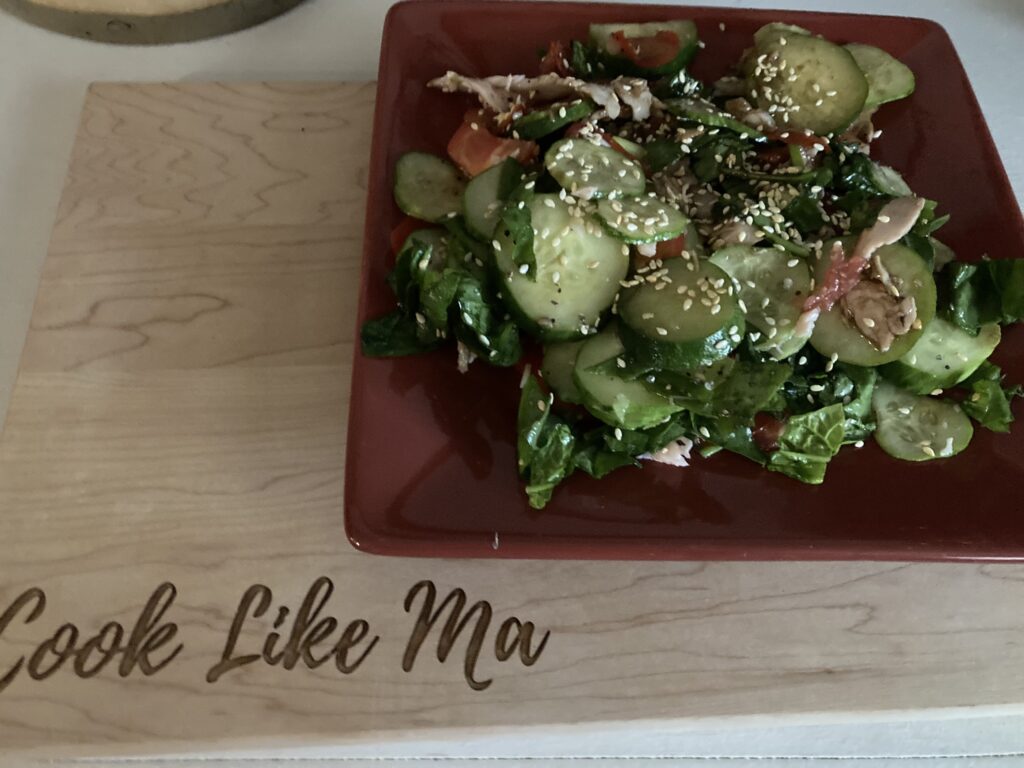 Oh yum! This salad is a really fresh and delicious. Simple is better!
Here's what you'll need.
1 small cucumber
1 small tomato
1 salad onion
1/2 cup Fresh Spinach
Fresh ground sea salt
Cracked black pepper
1 slice pepper edged deli turkey
Truffle infused olive oil
Truffle flavored balsamic vinegar
Toasted sesame seeds
Thinly slice cucumber and tomato. Chop whole green onion and spinach. Mix together. Season to taste with salt and pepper. Cut turkey into tiny pieces and mix into salad. Dress with desired amount of balsamic and oil. Sprinkle with sesame seeds. Serve cold.