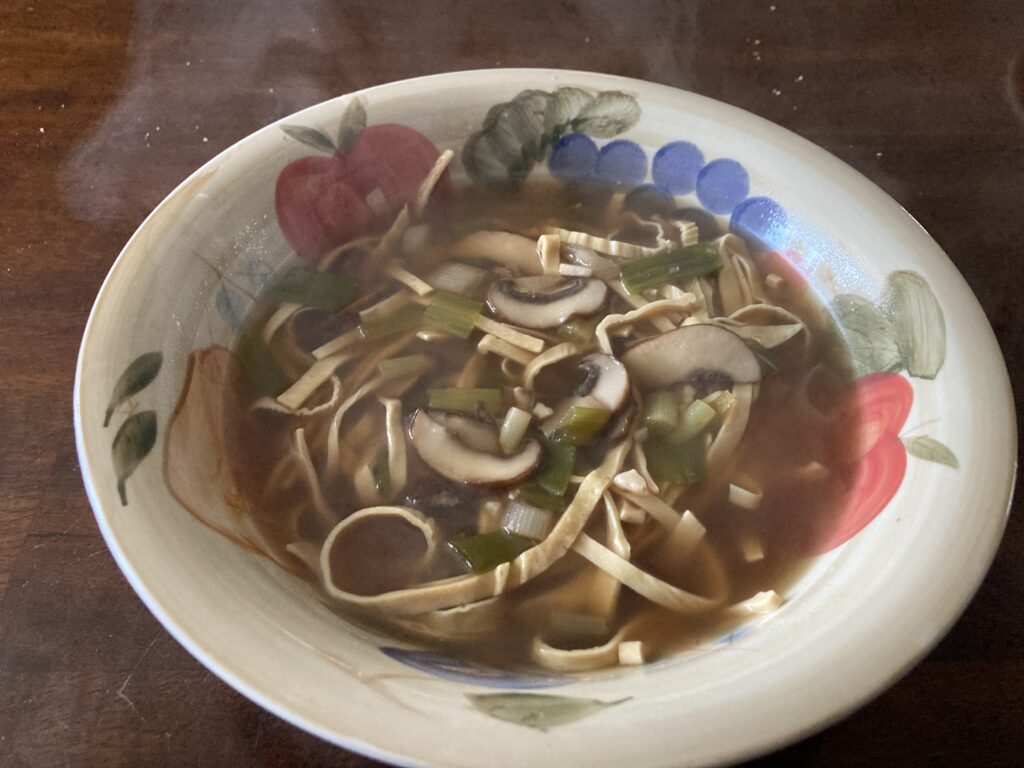 I love the Japanese mushroom and green onion soup we get when dining at a Japanese hibachi restaurant. its really pretty simple to make and it is yummy.
Typically is doesn't have noodles, but to this one I added bean curd strips. They are a wonderful substitute for pasta.
Here's what you'll need
2 tablespoons sesame oil
4 salad onions copped (white and green parts
3 tablespoons chopped garlic
3 tablespoons ginger
1/4 cup aminos or soy sauce
fresh ground sea salt
course cracked black pepper
6-8 very thinly sliced fresh brown mushrooms
1 packet bean curd strips prepared according to package directions
In a sauté pan heat oil and add onions, garlic and sauté until heated through. Stir in aminos (soy sauce) and ginger. Add broth and mushrooms and continue to heat. Season to taste with salt and pepper. Add 1/2 cup prepared bean curd strips.
Serve Hot.