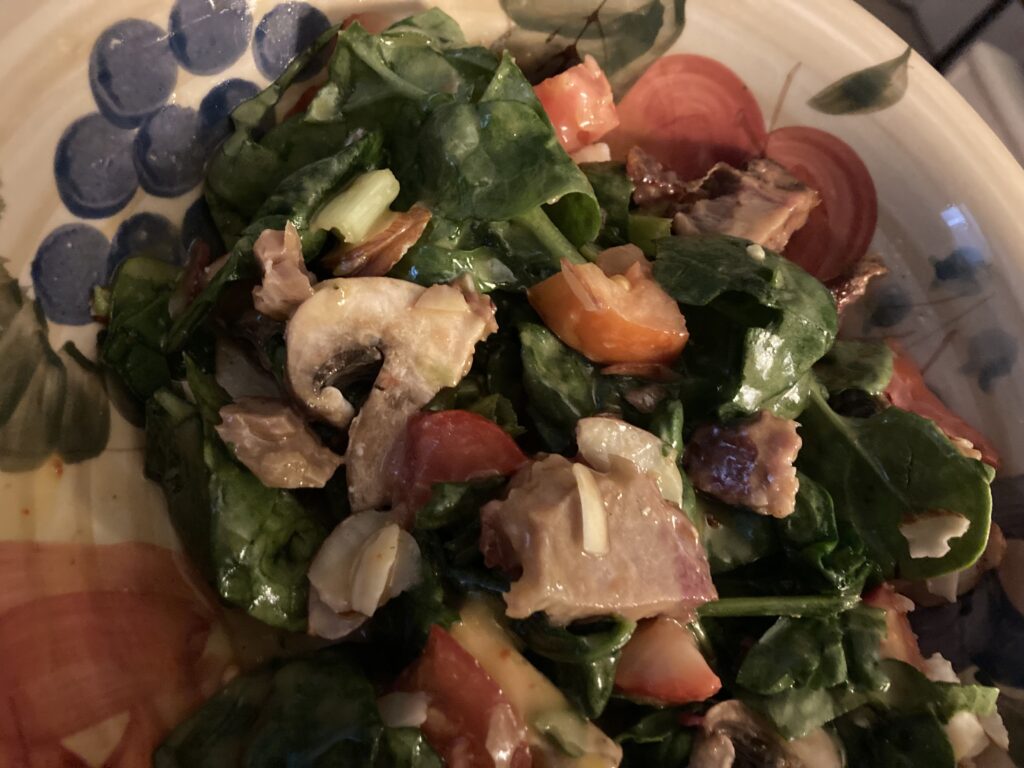 No measurements needed . Use as much or as little of the ingredients as you like.
Here's what is in the salad.
Fresh spinach leaves trimmed and chopped
Fresh Roma Tomatoes cubed
Brown Mushrooms sliced
Green salad onions chopped
Fresh Strawberries sliced
Fresh Mozzarella cubed
Ripe Avocado cubed
Pre-cooked cold smoked brisket cut in small pieces
Sliced Almonds
Lime juice
Freshly Ground Sea Salt
Brianna's Organic Mango Vinegrette
Mix all ingredients in a large bowl. Toss together and serve cold.
This salad is hearty enough to serve as a main course luncheon dish.
TIP:
Adding fresh slice mango would be a good touch.