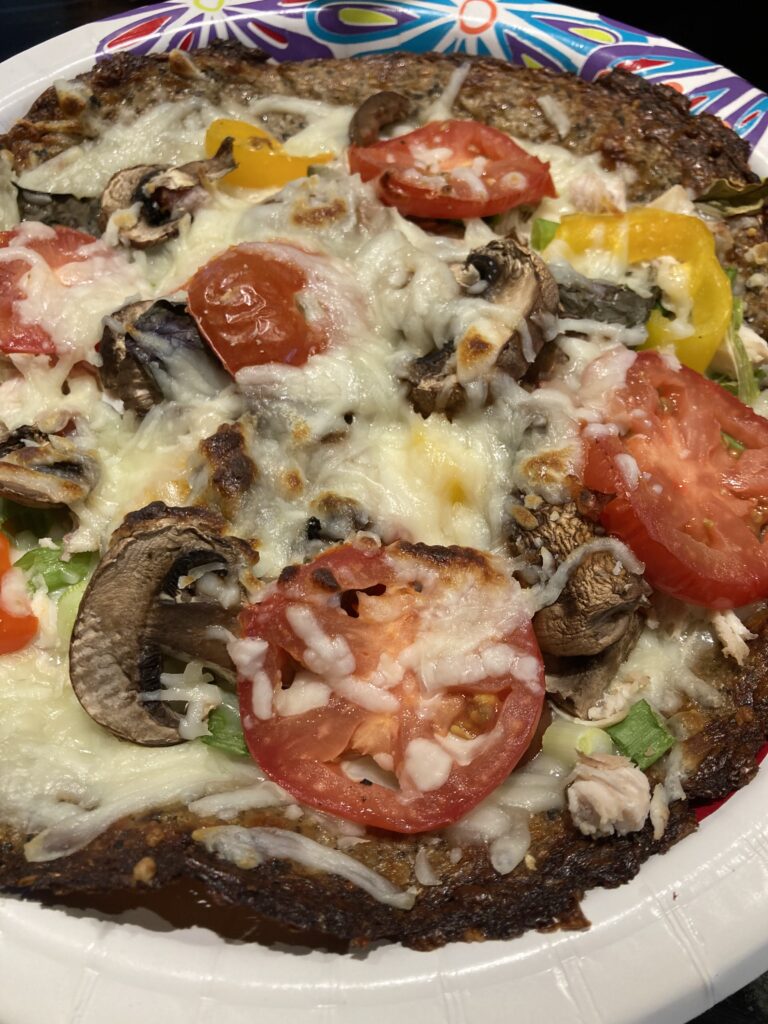 Trying to eat low carb can be a challenge when the cravings come. We really wanted pizza. While it is usually loaded with carbs, this version is totally legal to maintain the low carb balance.
Here's what you'll need.
2 Cali'flour Foods Cauliflower Pizza Crust (can get at Walmart)
Olive Oil
4 cups shredded mozzarella cheese
Sliced Brown mushrooms
Fresh Cut Basil Leaves
Chopped Green Onion
Chopped mini multicolor peppers
Chopped Cooked Chicken Breast
Thin Sliced Roma Tomatoes
Prepare the crust according to package direction. I spritz it with olive oil before baking.
Spread 1 cup of cheese on each crust. Pile on toppings and top with second cup of cheese.
Finishing pizza by placing under broiler until cheese melts and the pie is heated through.