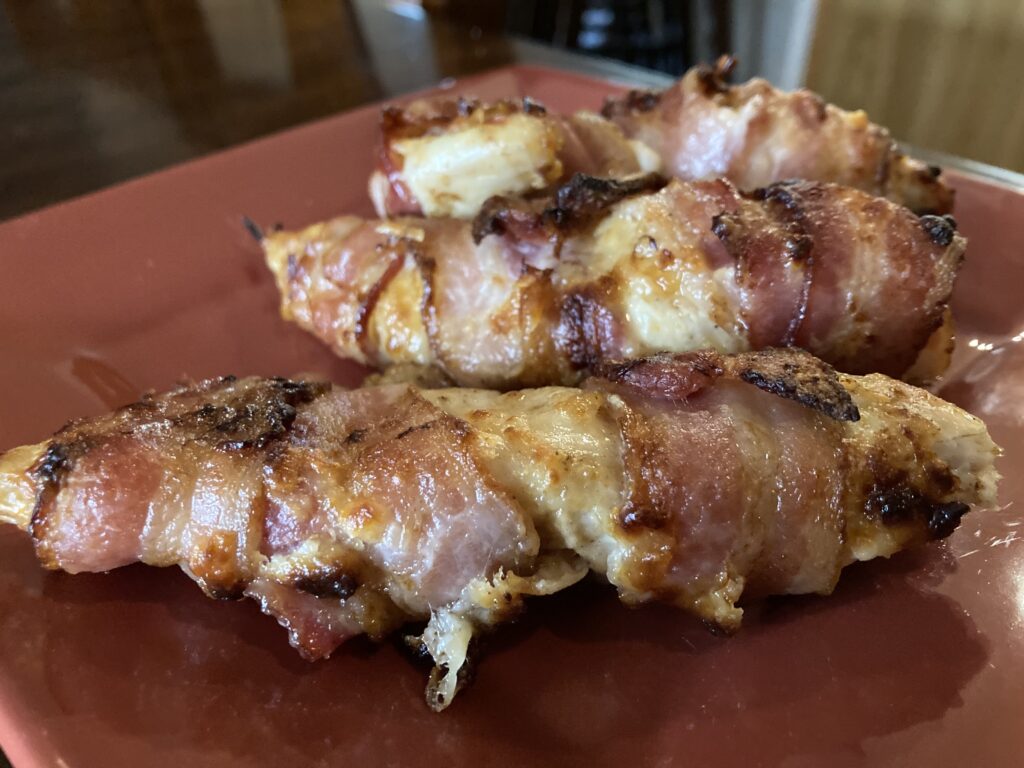 Cherry Cola BBQ rub adds a subtle spicy sweet flavor to this chicken recipe. These are simple to make. Great for snaking or add sides and serve as main course meat.
Theres what you'll need.
2 large boneless skinless chicken breasts
Cherry Cola BBQ Rub
6 slices mozzarella cheese
6 slices thin slice bacon.
Pat breasts dry with a paper towel. Pound flat with a meat mallet. Cut each breast into 3 equal strips. Coat each chicken piece with Cherry Cola Rub.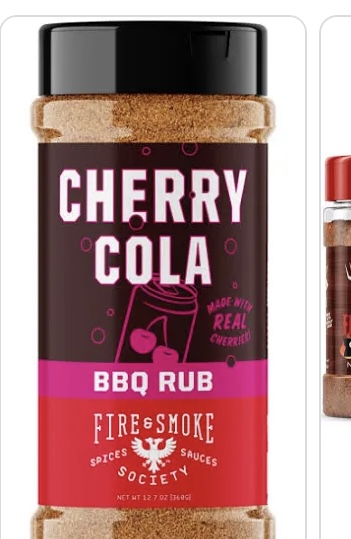 Top each strip with cheese and wrap in a strip of bacon.
Heat an air fryer to 400 degrees. place chicken in air fryer basket and cook for 25 minutes until bacon is crisp snd chicken is cooked through.
SO GOOD!