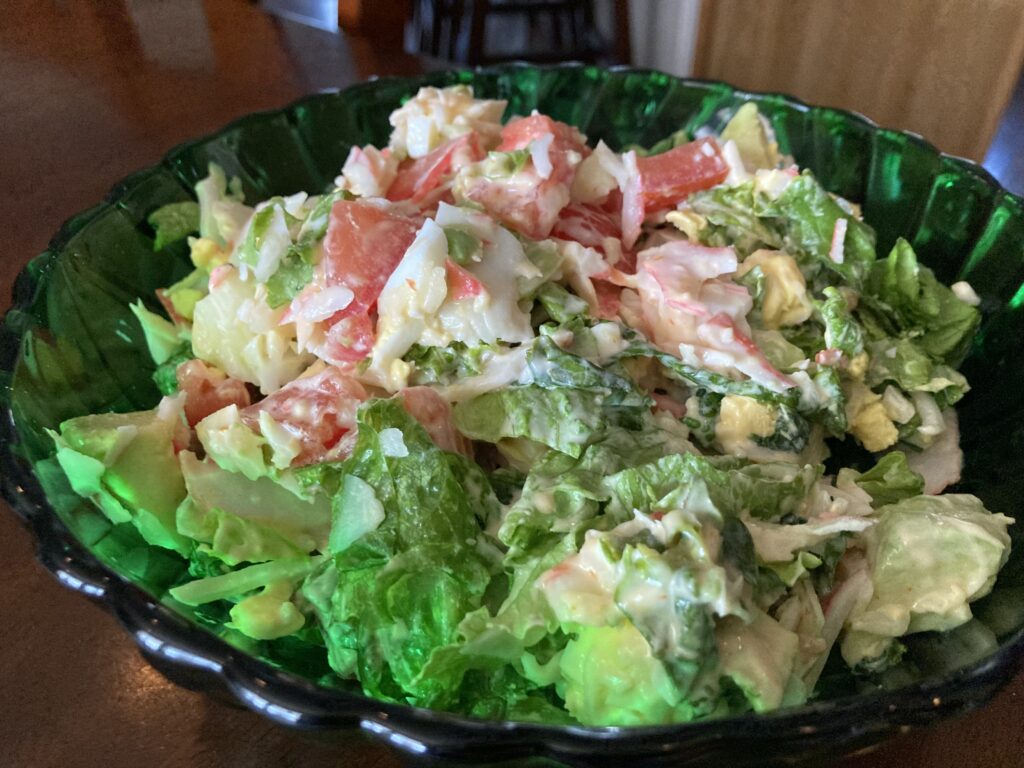 Great summertime lunch. This salad is refreshing, tasty and carb friendly. Delicious.
Here's what you'll need.
1 small package of imitation crab (shredded)
1/4 cup lime juice
1/4 large white onion chopped
1 celery stalk finely chopped
2 Roma tomatoes diced
1 avocado diced
4 hard boiled eggs chopped
1 bunch of leaf lettuce chopped
Kraft Thousand Island Dressing with Bacon to taste
You will beed a extra large bowl.
With the top blade in place, use a food processor to shred crab. place the crab in the bowl and douse with lime juice. With bottom blade in place, finely chop onion and celery in the processor. Combine with crab.
Fold in remaining ingredients except dressing. Mix well and then dress with dressing and mix well. Serve cold.
TIPS;
If you prefer homemade thousand island dressing it is easily made by nixing real mayonnaise, catsup, lemon juice, 1 chopped boiled egg, sweet pickle relish and salt and pepper to taste.
Don't use an excessive amount of dressing. Just add enough to coat.