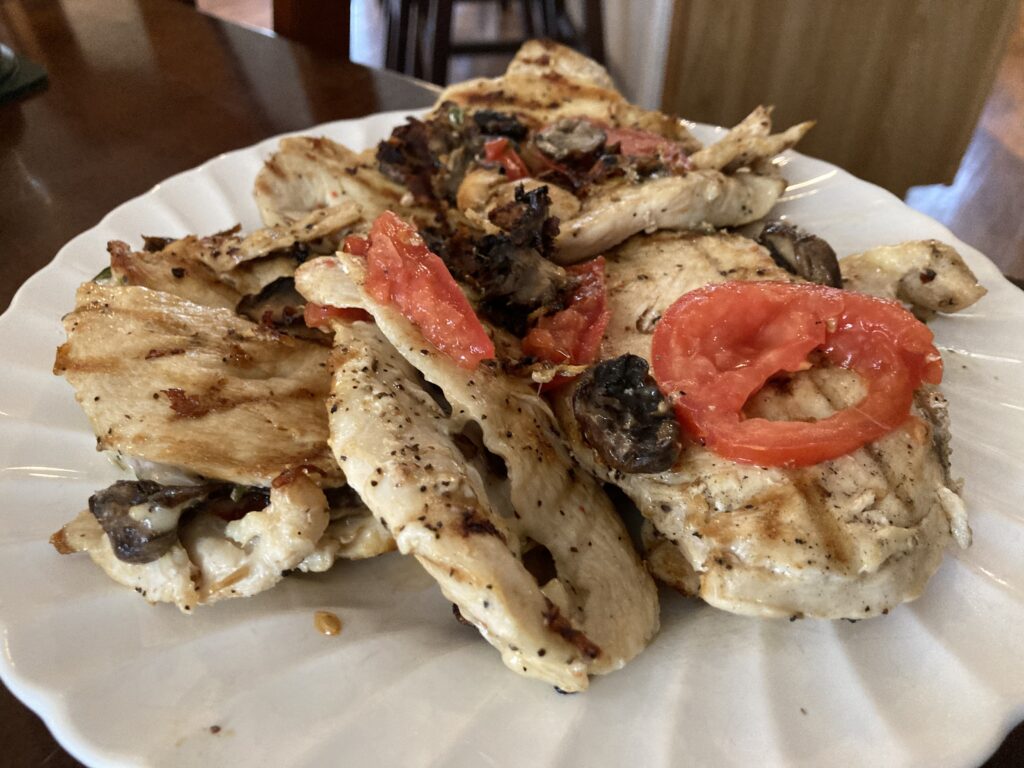 These chicken cutlets are full of flavor. The fresh basil, mushrooms, tomato and cheese filling kicks it up a notch. SO GOOD!
Here's what you need.
8 Thin cut skinless, boneless chicken breasts.
Fresh cut basil leaves
Thinly sliced Roma tomatoes
Sliced brown mushrooms
Shredded mozzarella cheese
Shaved parmesan cheese
Olive oil
Fresh Ground Sea Salt
Coarse Ground Black Pepper
Try to get as thin of chicken breasts as possible. If too thick, use the ribbed side of a meat mallet to pound breasts to desired thickness.
Pat breasts dry with a paper towel. Coat each breast with olive oil.
Layer desired amounts of cheese, mushrooms, tomatoes and basil on 4 of the breasts. Add salt and pepper. Top with second breast. Secure edges with tooth picks.
Spray a cast iron griddle or frying pan with non stick spray. Heat on high. Sear the cutlets on high heat. Using tongs, carefully turn to sear opposite side. Reduce heat to medium and cook slowly until chicken is cooked through. Transfer to a serving dish and remove toothpicks.
TIPS:
When assembling breasts, start with mozzarella, add basil, mushrooms and tomatoes. Top with parmesan. This method helps seal the two breasts together.