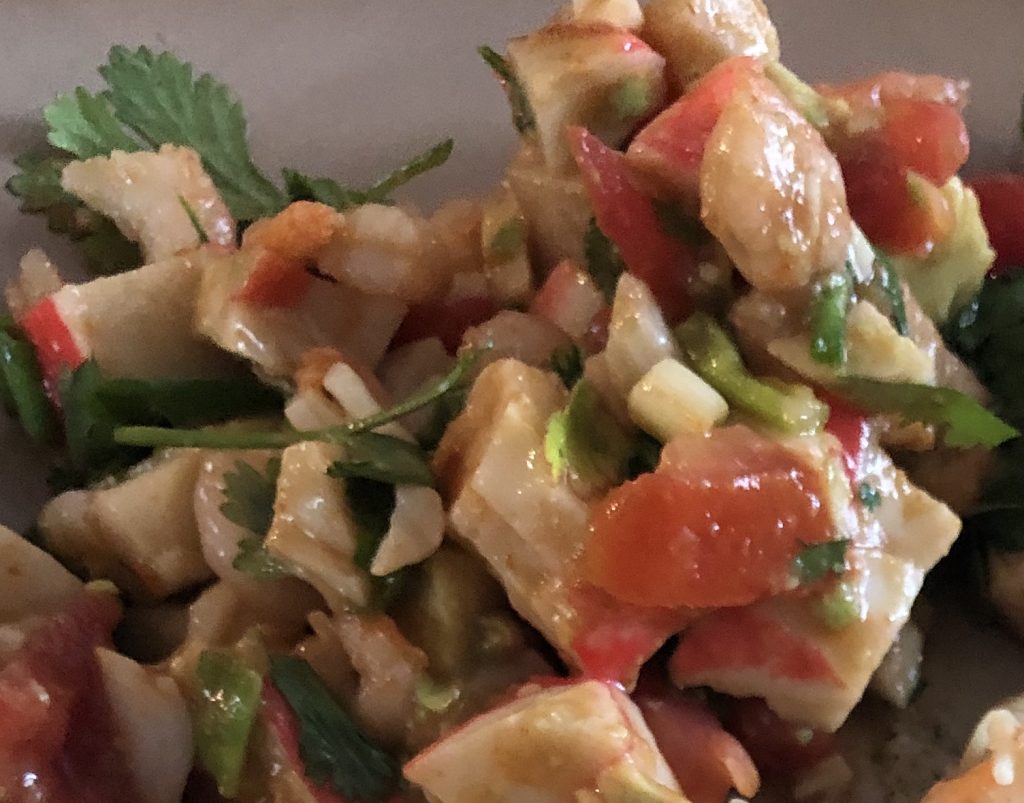 Ceviche, also cebiche, seviche, or sebiche is a South American seafood dish that may have originated in Peru or Ecuador.
I first tasted seafood ceviche in restaurants and discovered I really enjoyed it. I liked it so much I decided to develop my own recipe at home. Now we can have it anytime we want. It's served cold so it makes a great summertime side dish. I like to make it when I'm doing a buffet meal. It not only tastes great, it's pretty and brightens the appearance of the buffet.
I use fresh or frozen medium size cooked and peeled shrimp and imitation or fresh cooked crab meat. I typically use 1 pound crab meat and about 20 shrimp. I usually cut the shrimps in half. For the crab meat I cut it in small cubes or use a bear-claw meat shredder to shred it. See example below.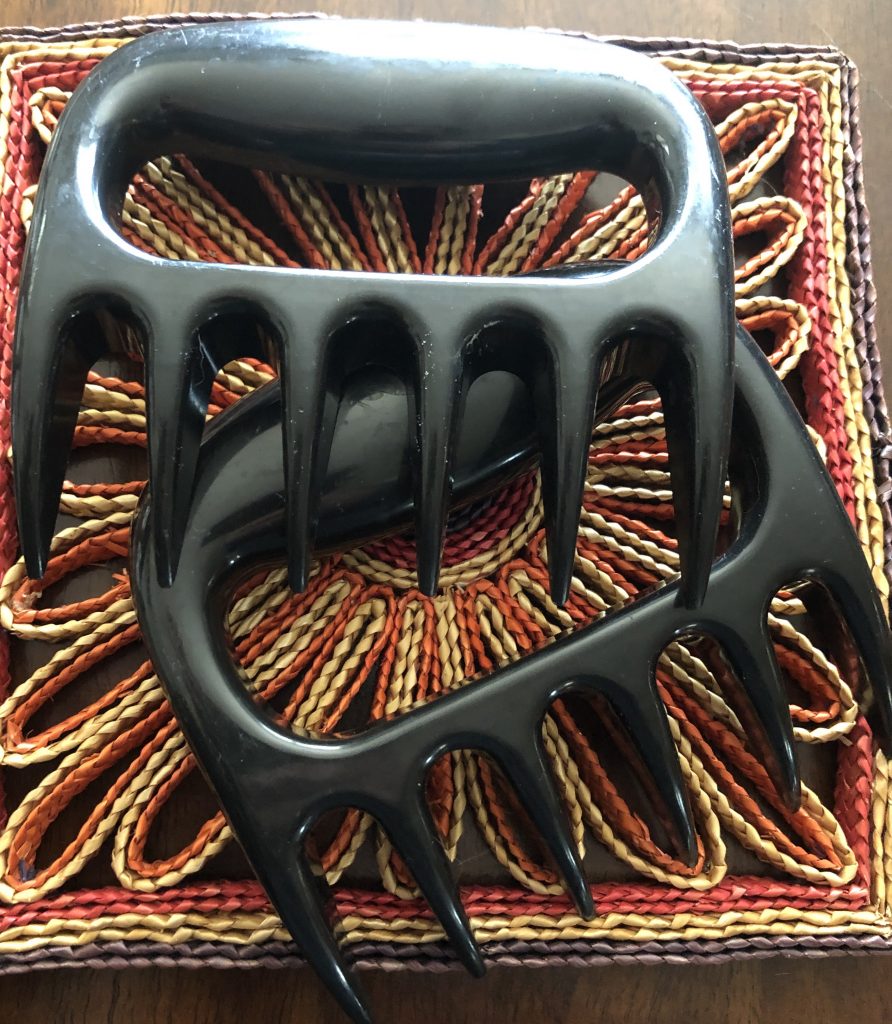 Place the seafood in a large mixing bowl and drizzle with 3/4 cup lime juice and mix well.
To the seafood add 3 diced Roma tomatoes, 3 chopped green onions (white and green), 1 ripe avocado cut into bite size pieces, and one whole bunch of fresh cilantro. You'll want to cut the cilantro leaves from the stems. This is easy to do using kitchen shears.
Now it's time to season the mixture. Stir in 1 tablespoon of catsup, 1 teaspoon Worcestershire sauce, 2 teaspoons sriracha hot chili sauce. Mix well and chill. Serve cold with pita chips on the side.
TIP:
You may want to add more of the sauces depending on how spicy you like it. The sriracha is pretty spicy though so adjust amount used accordingly.
NOTE:
You can find the bear-claw shredders on Amazon.
VARIATIONS:
I sometime add a ripe mango cut into bite-size pieces. This gives the dish a sweet addition. Tasty!
Time to revisit a few summertime favorites.