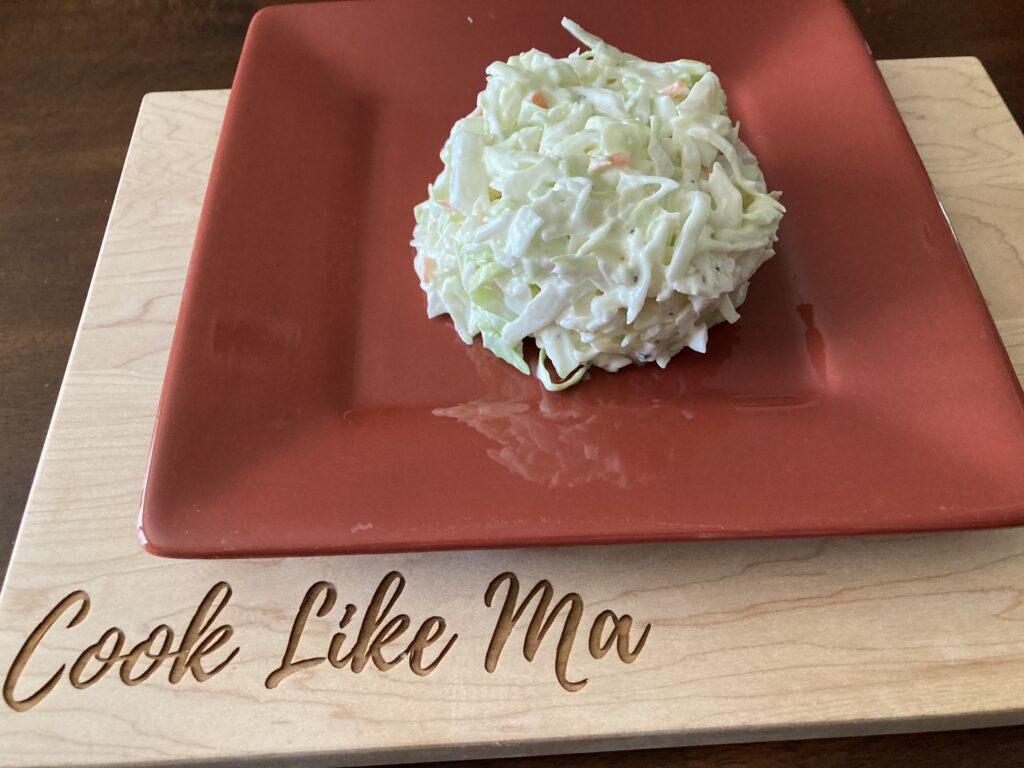 This coleslaw is very tasty. It is also inline with the low carb, low sugar eating plan.
Here's what you need.
1 bag coleslaw mix
1/4 large white onion chopped
3/4 cup real mayonnaise
2-3 tablespoons sugar substitute
1 tablespoon apple cider vinegar
3 tablespoons creamy horseradish sauce
1/4 cup heavy cream
salt and pepper to taste
Mix all ingredients together in large bowl. Mix well. Transfer to a smaller covered bowl and refrigerate until serving.
You're gonna like this one!