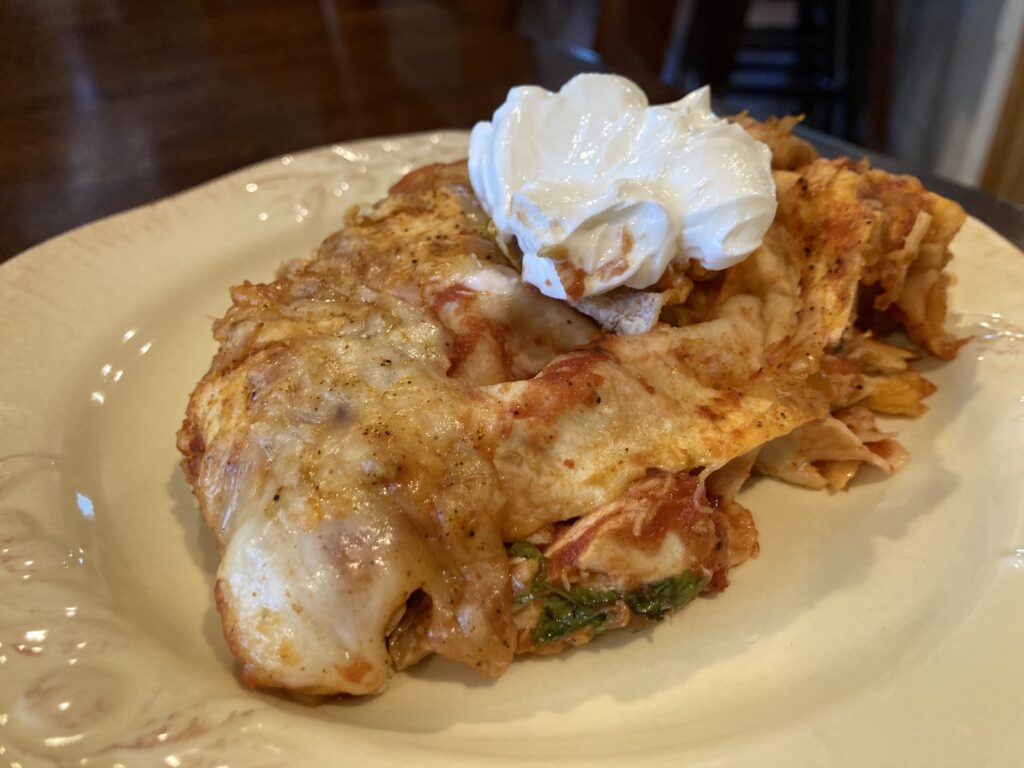 I always felt guilty eating carb filled Enchiladas. Problem solved!
These are equally delicious as the original ones.
Here's what you'll need.
6 Mission Carb Balance Flour Tortillas
1/4 Cup chopped white onion
4-6 Tiny Chopped multi-colored peppers
1 Tablespoon olive oil
2 cups chopped cooked chicken breasts (I used leftover roasted chicken)
Spicy Sea salt to taste
Packaged taco seasoning to taste
1/2 chopped chopped cilantro
1 small can tomato sauce
2 Cups shredded mozzarella cheese
Sour Cream
Heat olive oil in a skillet. Add onions and peppers. Sauté until tender. Stir in chicken and cilantro. Season to taste with taco seasoning and spicy sea salt.
Spray an oblong baking dish with non-stick spray.
Pour tomato sauce into a pie pan. Season with taco seasoning to taste.
Coat tortilla with sauce. Transfer to baking dish. Spoon chicken mixture across tortilla and roll . Place seam side down in baking dish. Repeat with remaining tortillas. Mix any left over taco sauce with cheese. Cover enchiladas with cheese.
Cover dish and bake in a pre-heated 350 degree for 15 minutes. Uncover dish snd continue baking for an additional 15 minutes.
Serve hot and garnished with sour cream .