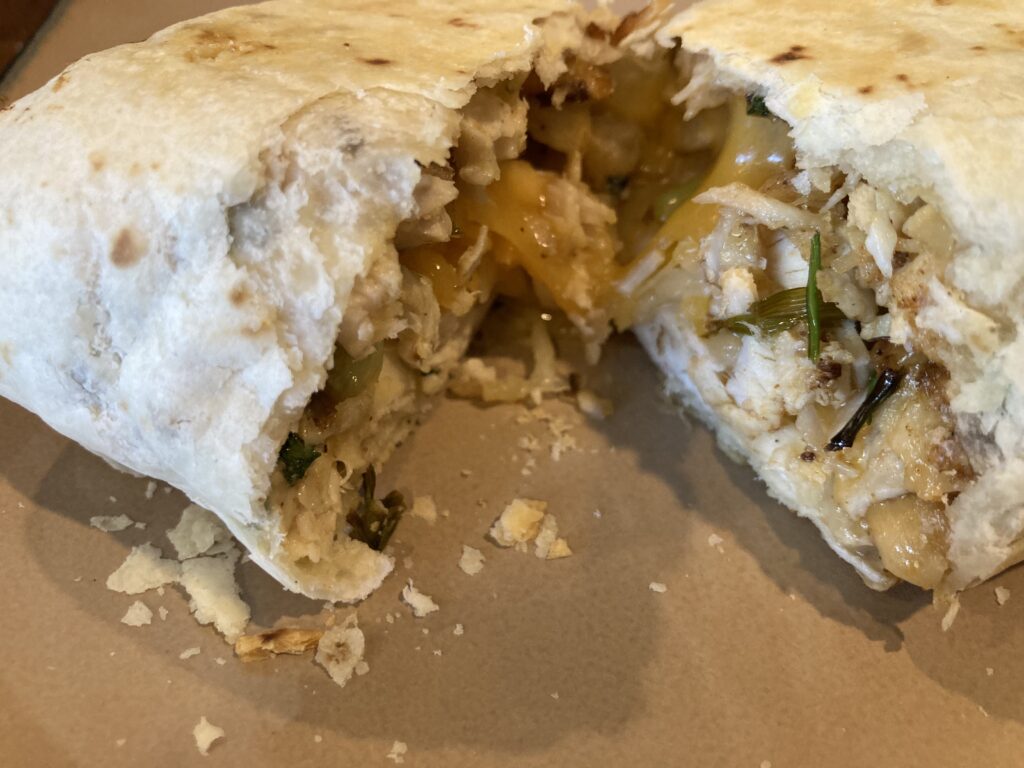 These burritos are simple and delicious. The plus is they are guilt free when following a low carb eating plan.
Here's what you'll need.
Use as much or as little of ingredients as you desire depending on the number of burritos you are making.
Mission Carb Balance Flour Tortillas
Chicken Breast (Cut in tiny pieces)
Real Butter
Green Onions
Cilantro
Spicy Sea Salt to taste
Sour Cream
Dried Dill
Shredded Cheddar Cheese
Shredded Mozzarella
Olive Oil
Canned jalapeño beans. drained and mashed. (Optional)
In a stick free sauté pan melt butter. Sauté onions. Add chicken and cook thru, browning pieces. Stir in cilantro. Season to taste with spicy sea salt. Set aside. Lightly spread tortilla with sour cream. Sprinkle with dried dill. In the center of the tortilla add chicken mixture. Top with beans and cheeses. Fold and tightly roll to form burrito. Secure with toothpicks. Coat each burrito with olive oil.
Place in a preheated 400 degree air fryer. Process for 4 minutes. Turn over burrito and process for an additional 4 minutes. Remove toothpicks. Serve warm with desired sauce.

TIPS:
You can use fresh chicken or left over roast chicken breast.
If you don't have an air fryer they can be cooked in a frying pan or on a cookie sheet in the oven. Add a little olive oil to prepare the pans.