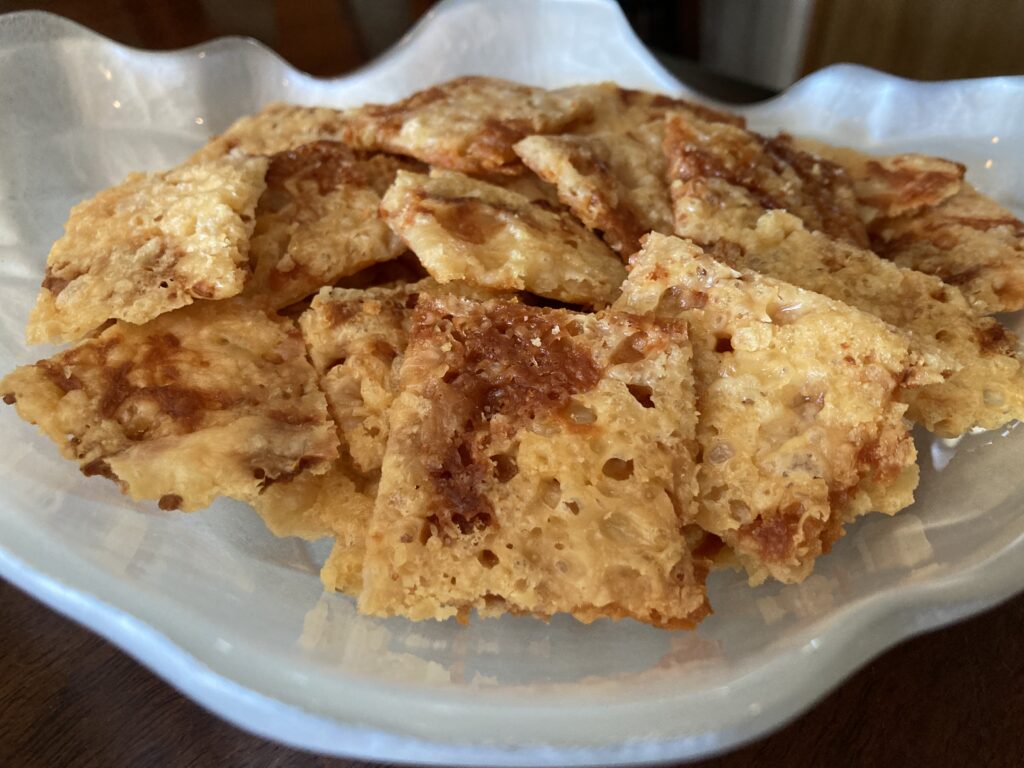 These crackers are so good! No carbs no sugar – Nothing but cheese!! So Good.
This is all you need.
1 cup grated fresh parmesan cheese
1/2 cup processed Parmesan
1 cup Shredded Cheddar
Olive oil
Sesame seeds (optional)
Pre-heat oven to 350 degrees. Spray cookie sheet with olive oil. Layer cheeses and spread to make a single layer rectangle in center of sheet. Sprinkle with sesame seeds if desired. Bake until golden brown and crispy. Remove from oven and cut into cracker size squares. I used a pizza cutter and finished separating crackers with a sharp knife. The crackers will get crispier as they cool.